Election results to be known by 10 p.m. Saturday night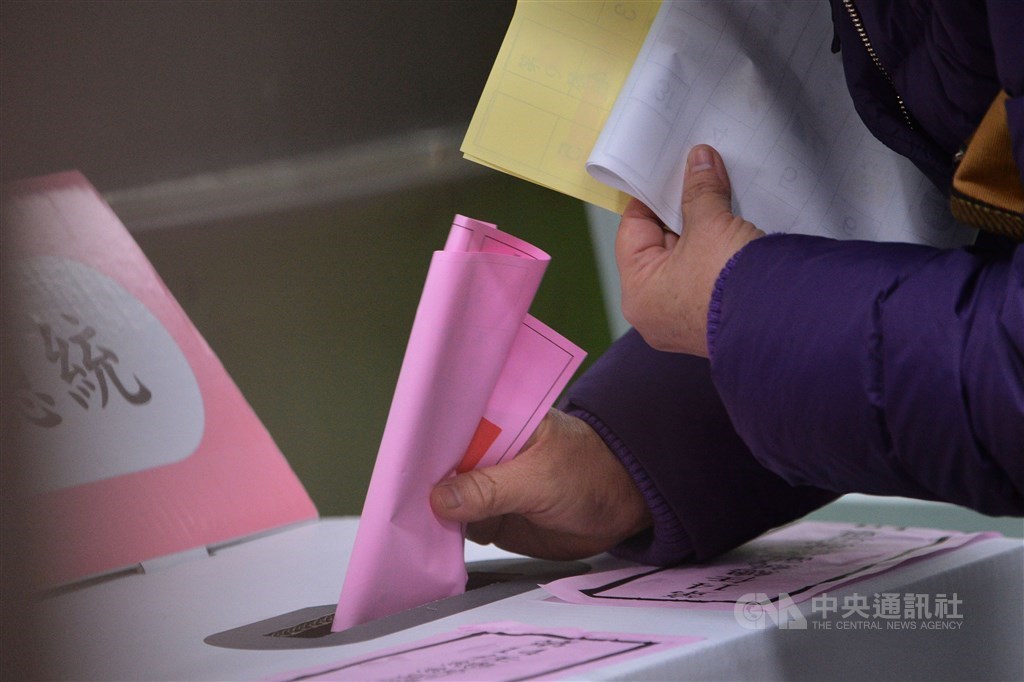 Taipei, Jan. 10 (CNA) Over 13 million Taiwanese are expected to go to the polls Saturday to cast their votes for president and legislators, and full results are expected to be known by 10 p.m.
Up for grabs is the country's highest political post along with all 113 seats in the Taiwan's Legislative Yuan that are being contested by more than 600 candidates.
According to the Central Election Commission (CEC), Taiwanese voters will be casting three ballots, one for president, one for district/indigenous legislator, and one for a political party that will determine how legislator-at-large seats are divided up.
Polling stations will be open from 8 a.m. to 4 p.m. Voters will receive the three ballots upon entry and put them into three corresponding boxes after filling them out in a voting booth, the CEC said.
Election monitors will stand at the end of lines to prevent voters from entering polling stations after 4 p.m., but voters who are already inside will be allowed to finish the process, the CEC said.
The votes for president will be counted first, followed by the votes for district or indigenous legislators and finally the political party votes, the CEC said.
If a voting station has more than eight workers, the counting can be done by two teams simultaneously, with votes for president and for district or indigenous legislator counted first, followed by the political party votes, the CEC said.
However, the calling out of the names of candidates who receive votes will be done by a male on one team and by a female on the other team, to avoid confusion.
An additional 1,340 polling stations have been added around the country and more voting booths put in to prevent the long lines that occurred in the 2018 elections for local government offices, the CEC said.
The conditions that existed in the 2018 election should not repeat themselves, however, because that election included 10 referendum questions that the CEC was clearly unprepared to handle.
Since then, the Democratic Progressive Party government, which suffered a big loss in the 2018 vote, decided to limit all referendums to the last Saturday in August in non-election years.
CEC officials expect the voting process to finish before 4:30 p.m. this year, when counting will begin.
Based on CEC statistics, 19,311,105 people are eligible to vote in the presidential race and roughly 1,000 more can cast a political party vote.
The difference is because of a two-month difference in the residency requirement for voters in the two elections.
Of the total number of voters, 13.37 million, or 69 percent, are registered in Taiwan's six major metropolitan areas -- Taipei, New Taipei, Taoyuan, Taichung, Tainan and Kaohsiung -- the CEC said.
In terms of age groups, 40-49 year-olds make up the largest voting bloc with 3.74 million eligible voters, or 19 percent of the electorate.
As of noon Jan. 10, more than 230 reporters from 113 foreign media outlets have registered with the Ministry of Foreign Affairs (MOFA) to cover the elections, according to MOFA spokeswoman Joanne Ou (歐江安).
For updates on the tallying of votes, check out CNA's live blog and social media pages such as Twitter and Facebook.
(By Ku Chuan, Elaine Hou and Emerson Lim) enditem/ls