President urges vigilance amid China's attempts to influence elections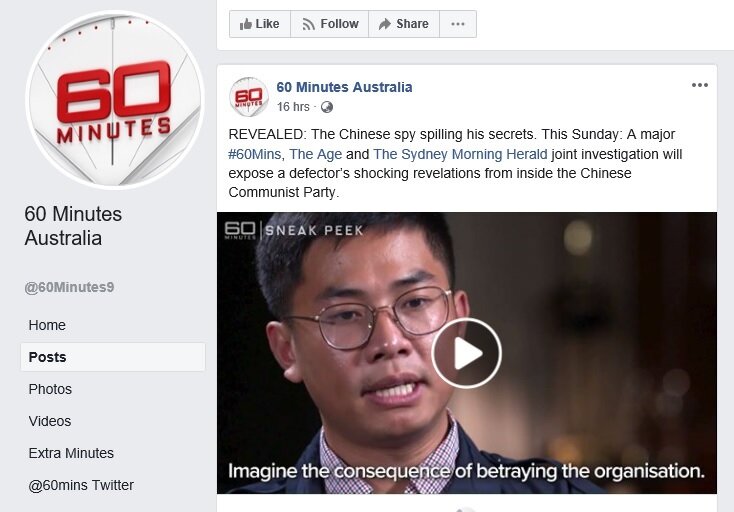 Taipei, Nov. 23 (CNA) As China's attempts to influence Taiwan's upcoming elections intensify, President Tsai Ing-wen (蔡英文) urged the public Saturday to remain vigilant so that the country's hard-won democracy and freedom can be protected.
Taiwan must not let China destroy its democratic values, Tsai told reporters while attending the inauguration of the ruling Democratic Progressive Party's (DPP) election campaign office in Hualien County.
Tsai made the remarks following foreign media reports that day that a Chinese defector who had been involved in spying operations in Hong Kong and Taiwan was seeking political asylum in Australia.
According to The Age newspaper, which is owned and published by Australia's Nine Network, the defector named Wang "William" Liqiang told Australia's counter-espionage agency how China's senior military intelligence officers funded and conducted operations in Hong Kong and Taiwan.
Wang also mentioned his personal involvement in spying for China and how he helped Beijing build a "cyber army" in Hong Kong to affect political debate and candidates' fortunes in Taiwan's local government elections last November.
"Our work on Taiwan was the most important work of ours -- the infiltration into the media, temples and grassroots organizations," he was quoted as saying.
"In Taiwan we had many places -- restaurants, and IT companies --which we either acquired or funded," Wang told the Age. "If we wanted to attack someone, we could instantly collapse their Facebook" from Hong Kong, using false IP addresses to put out anti-democracy messages.
The Chinese national also revealed how Beijing had invested in Taiwanese media companies and built covert alliances with TV stations to allow the control and censorship of news.
Wang claimed to have helped direct positive media attention toward favored Taiwanese politicians, including Kuomintang (KMT) presidential candidate Han Kuo-yu (韓國瑜), and finance grassroots political support for Taiwan's opposition, particularly the KMT.
Early this year, Wang was told to go to Taiwan using a fake South Korean passport, with the task of interfering in the 2020 presidential election with the aim of unseating Tsai, according to the report.
It was his fear of being discovered by Taiwan's counter-espionage authorities that later led Wang to escape to Australia, The Age said.
According to the report, he is currently living in Sydney with his wife and infant son on a tourist visa and has requested political asylum.
Commenting on the report, Han told reporters that he would drop out of the election race if it could be proven that he had accepted even a dime from China.
He downplayed the report, saying it made no sense why China would be meddling with Taiwan's elections now, as it could have done so a long time ago.
If Beijing had been involved, how could former New Taipei Mayor Eric Chu (朱立倫), also from the KMT, have lost the presidential race in 2016? Han asked.
He also responded to the Chinese defector, telling him to come to Taiwan and provide his evidence, instead of hiding out in Australia.
Also Saturday, the Ministry of Justice said it has asked the Investigation Bureau to look into the matter and to seek further information about the subject from relevant agencies in Australia.