MOFA warns Taiwanese in Iraq to leave due to violence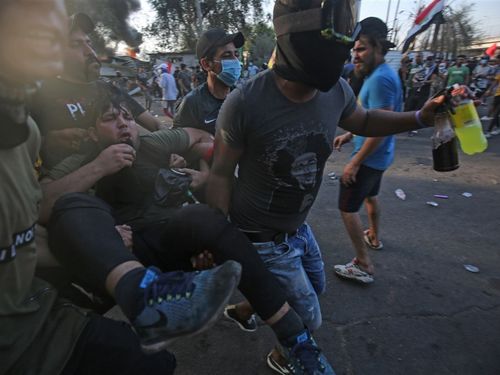 Taipei, Oct. 15 (CNA) The Ministry of Foreign Affairs (MOFA) on Tuesday warned Taiwanese not to travel to Iraq and advised those there to leave, citing violence and unrest arising from a series of protests in the war-torn country.
"MOFA's Bureau of Consular Affairs has issued a code red alert for Iraq. We are urging our nationals in that country to leave immediately," MOFA spokesperson Joanne Ou (歐江安) said at a regular press briefing.
A code red alert, the highest in MOFA's four-tier travel warning system, advises Taiwanese not to travel to the destination or to leave immediately if they are already there.
Ou said the anti-government protests that erupted in the Iraqi capital of Baghdad on Oct. 1 have spread to the southern part of the country. Clashes between government forces and protesters have resulted in the death of more than 100 people and injury to about 1,000, she said.
The protests started with demands for the Iraq government to revive the country's economy and improve public services and the unemployment situation, but the unrest has grown into a movement calling for government reforms, according to Ou.
"The situation in Iraq continues to develop," she said.
Taiwanese nationals who encounter safety problems in Iraq are advised to call Taiwan's representative office in Jordan at +962 6-5544426 or +962 79-5552605, or contact MOFA at 0800-085-095, its emergency assistance number in Taipei, Ou said.