Taiwan to seek exchanges on sidelines of ICAO Assembly: MOTC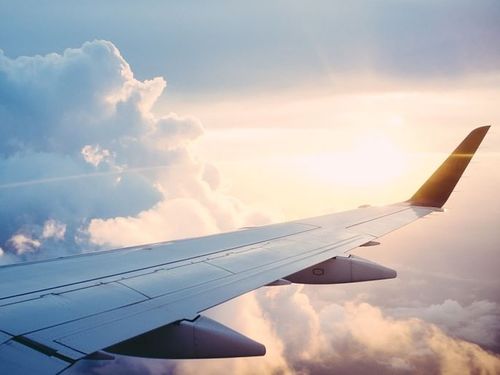 Taipei, Sept. 19 (CNA) Taiwan will send a team to Canada later this month to hold dialogue on the sidelines of the 40th Assembly of the International Civil Aviation Organization (ICAO) with the representatives of friendly countries and thank them for their support, although Taiwan has not been invited to attend, the transportation ministry said Thursday.
"Taiwan's exclusion is contrary to the ICAO's own objective of a 'seamless sky,'" said Deputy Transportation Minister Wang Kwo-tsai (王國材).
Taiwan should not be excluded from the ICAO, because the country plays an important role in the global civil aviation industry, with the Taipei Flight Information Region (Taipei FIR) serving 1.75 million flights per year, he said.
In an effort to network with experts from around the world, the Civil Aeronautics Administration will send an eight-member team to Montreal Sept. 22-30 to engage in professional exchanges with representatives of countries and NGOs on the sidelines of the assembly, Wang said.
At the moment, however, the government cannot disclose the names of those individuals or groups, according to Deputy Minister of Foreign Affairs Kelly Hsieh (謝武樵).
Through the team that will visit Montreal, Taiwan will also thank its diplomatic allies and like-minded countries for their support of its efforts to participate in the ICAO, the transportation and foreign ministries said.
The ICAO is a United Nations body responsible for establishing worldwide aviation policies, with the ICAO Assembly serving as the organization's sovereign body that meets once every three years.
The substantive ICAO participation of all active members of the international aviation community is supported in the G7 Foreign Minister's Communiqué that was issued in April, according to Taiwan's transportation and foreign ministries.
The document states that the exclusion of some of members of the international aviation community for political purposes compromises aviation safety and security, the ministries said.
Taiwan's exclusion from the ICAO mechanism, meetings and activities, and its lack of real-time access to comprehensive aviation safety information and regulatory updates constitute a disadvantage to the development of civil aviation worldwide, Wang said.
He said Minister of Transportation and Communications Lin Chia-lung (林佳龍) has sent letters to the media in more than 20 countries, including Canada, the United States, South Korea, India and Nicaragua, soliciting international support for Taiwan's inclusion in the ICAO.
In addition, CAA head Lin Kuo-shian (林國顯) wrote to ICAO President Olumuyiwa Benard Aliu in August, informing him that Taiwan wished to attend the 2019 assembly that is scheduled for Sept. 24 to Oct. 4.
The last time Taiwan attended the assembly was in 2013, when it was represented by Shen Chi (沈啟), then director-general of the CAA.
Taiwan was not invited to participate in the 39th ICAO Assembly in 2016, reportedly due to opposition from China.