ROC Armed Forces Day activities organized to boost morale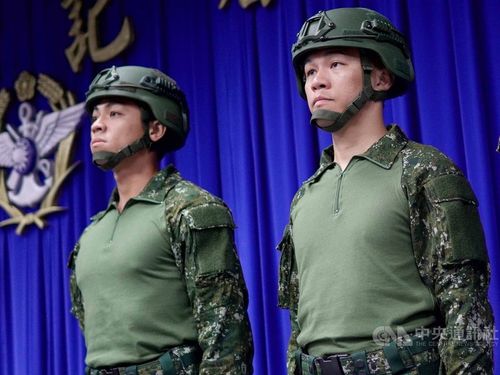 Taipei, Aug. 13 (CNA) The Ministry of National Defense (MND) will hold a series of activities to mark Armed Forces Day and boost troop morale, the highlight of which will be awards presented to outstanding soldiers by President Tsai Ing-wen (蔡英文), the ministry announced at a press conference on Tuesday.
Armed Forces Day in Taiwan was first held on Sept. 3 1955 to commemorate the Republic of China's (ROC) victory over Japan in World War II, 74 years ago. The ROC is the official name of Taiwan.
At the press conference, Lou Wei-jie (樓偉傑), a high-ranking official in the department's Political Warfare Bureau, told reporters that the slogan for this year's event is "It is never late to join the armed forces; soldiers' commitment never fades."
The highlight of the series of activities will be an award ceremony on Aug. 30, at which ROC commander-in-chief President Tsai Ing-wen (蔡英文) will present awards to outstanding soldiers, officers, and civilians who have made important contributions to defense awareness education, according to Lou.
Another event involves enlisted men visiting charity organizations on weekends from Aug. 20 to Sept. 10, and a Sept. 3 gathering of soldiers with their families at the MND, where they will be encouraged to wear uniforms to highlight their pride at being in the ROC military, Lou said.
Other activities include ceremonial pitches at baseball games on Aug. 16, 23 and 28, a street performance by military units with two schools on Aug. 24 in Taipei, a film show, and discounts offered by more than 14,000 business establishments to soldiers during the months of August and September, he said.
The MND also presented a 3D animated video titled "toughness and confidence" during the press conference, which depicts the story of a fictional female officer who overcame numerous difficulties to become an Apache Helicopter pilot.
The MND hopes to honor all members of the military on this special day, invigorate the image of the R.O.C. Armed Forces and solidify their sense of pride and self-confidence through the various activities, Lou said.