Taiwan engaged in missile drill as China holds military exercises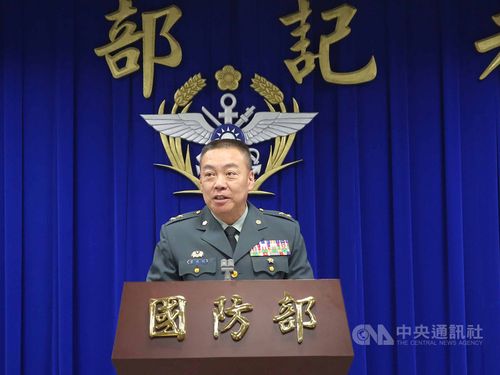 Taipei, July 30 (CNA) Taiwan's military is in the final day of a two-day live-fire drill in southern Taiwan that is being held at a time when China is also holding military exercises along its east coast.
The military is testing 12 different types of missiles with an expected range of 250 kilometers during the two-day drill being held at Jiupeng Military Base in Pingtung County, MND Deputy Chief of Staff Li Chao-ming (李兆明) said Tuesday at a press conference.
A total of 117 missiles are expected to be fired, slightly more than last year, Li said, and 41 were fired Monday with an accuracy rate of 95.1 percent.
Li declined, however, to identify the types of missiles involved in the drill.
According to military units that participated in the drill, its scale is similar to the live fire exercises conducted at the same base during the annual Han Kuang live-fire exercises, Taiwan's biggest military drill.
In those Han Kuang exercises, air defense missiles such as the Sky Bow I and Sky Bow II and Hsiung Feng III anti-ship missiles were tested.
Li said the drill has been going on for many years and is normally held in the third quarter every year. This year's edition was a part of training programs planned last year.
This drill was designed based on the Overall Defense Concept (ODC) in which scenarios involving surface-to-air, air-to-ship, ship-to-ship, and air-to-surface training can be conducted, Li said.
Meanwhile, Taiwan's F-16 fighter jets fired two AGM-84 Harpoon missiles Monday morning off Taiwan's east coast and successfully hit two decommissioned landing ships, Li said, saying it was also a routine training mission and not aiming at any specific threat.
The drill was conducted one day after China announced simultaneous exercises by the People's Liberation Army (PLA) near the Zhoushan Islands, 400 kilometers north of Taiwan, and Dongshan Island, 55 km southwest of Taiwan's outlying Kinmen islands, from July 28 to August 1.
Some defense analysts raised concerns over the PLA's ongoing war games due to the sensitivity of their locations, which are seen as important theaters of operation in the event that Beijing decided to attack Taiwan.