Belize national security minister visits Taiwan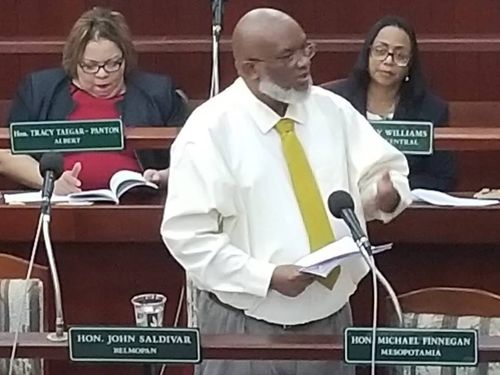 Taipei, June 24 (CNA) Belizean Minister of National Security John Saldivar arrived in Taiwan on Monday for a five-day trip to mark the 30th anniversary of diplomatic relations between the Central American ally and the Republic of China (Taiwan), according to the Ministry of Foreign Affairs (MOFA).
Making his second trip to Taiwan as Belize's top national security chief, Saldivar will meet with Taiwan's National Security Council head David Lee (李大維), Defense Minister Yen De-fa (嚴德發) and Vice Foreign Minister Miguel Tsao (曹立傑) during his trip, which concludes Friday.
He will also visit Taiwan's Ocean Affairs Council, Coast Guard Administration, the military's top research institution, National Chung-Shan Institute of Science and Technology, and a number of military facilities as well as local shipbuilders, to gain a deeper understanding of Taiwan's latest developments in related fields, a MOFA statement said.
Belize and Taiwan established diplomatic ties in 1989. Taiwan's Transportation Minister Lin Chia-lung (林佳龍) just concluded a trip to the country to mark the 30th anniversary of bilateral ties.