DPP chairman urges respect for primary mechanisms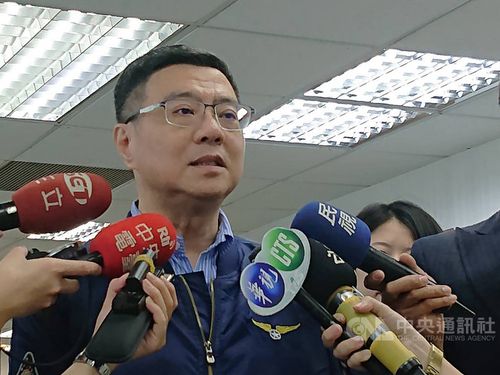 Taipei, June 5 (CNA) The chairman of the ruling Democratic Progressive Party (DPP) on Wednesday urged a halt to verbal sparring within the party after some staunch Taiwan independence advocates renewed their call for President Tsai Ing-wen (蔡英文) to forgo her re-election bid to pave the way for former Premier Lai Ching-te (賴清德).
"I beg all of you to stop slamming and hurting each other at a time when the DPP is set to conduct its presidential primary based on a set of democratic mechanisms that have been carefully hammered out," Cho Jung-tai (卓榮泰) said before attending the party's weekly Central Standing Committee meeting.
"We have worked very hard to reach the stage of holding a televised policy presentation before conducting a public opinion poll to decide upon a presidential candidate, which is what I call democratic mechanisms," Cho said.
"I beg all of Taiwan's people to have confidence in the DPP's democratic mechanisms, and not interrupt their operation in the run-up to the party primary, so the public can make the best decision on who they want to support when they are polled," he said.
Cho made the remarks after a group of pro-Taiwan independence stalwarts, including former Academia Sinica President Lee Yuan-tseh (李遠哲) and national policy adviser Koo Kwang-ming (辜寬敏), asked Tsai again over the past two days to give way to Lai, to allow him to represent the DPP in the 2020 presidential election.
Lee and others issued their call on the Internet, asking Tsai "know when to act and when not to act" and withdraw from the DPP primary, on the grounds that "Taiwan has come to a critical juncture."
According to Koo, it is time for Tsai to take a rest because she has already done her best. "Lai is younger and he can succeed Tsai to continue striving for Taiwan," he asserted.
In response to the renewed pressure from Lee and Koo, Tsai was quoted by her spokesman Juan Chao-hsiung (阮昭雄) as saying that "what matters is what Taiwan's people think, because there is no turning back for Taiwan and the country must move on."
In January, Lee and Koo issued a similar call, which Tsai strongly rejected at that time.
The DPP is slated to hold its only televised policy presentation June 8, when Tsai and Lai will present their platforms on how they will rule the country if elected. A public opinion poll will then be held June 10-14 to determine who will represent the DPP in next January's presidential election.
The successful candidate will be officially announced June 19, according to Cho.
In contrast to Lee and Koo, meanwhile, several groups that favor Tsai having a second term as president displayed their support for her at the DPP's headquarters in Taipei, while several foreign-based Taiwanese groups also launched an online campaign to back Tsai's re-election bid.