Taiwan 'unlikely' to be invited to World Health Assembly: MOFA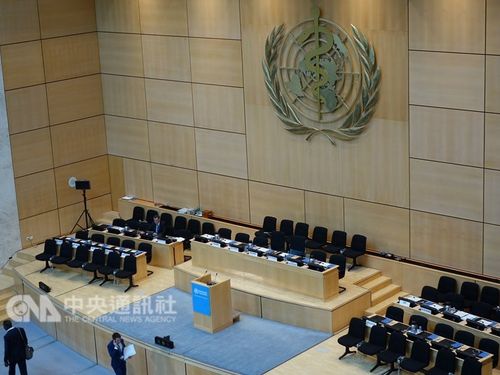 Taipei, April 3 (CNA) Taiwan is "unlikely" to be invited to the annual World Health Assembly (WHA) in May due to China's obstruction, but it will continue to do its best to rally international support, a Ministry of Foreign Affairs (MOFA) official said Wednesday.
The WHA, the decision-making body of the WHO, is scheduled to hold its 71st session from May 20 to 28 in Geneva.
According to the ministry's "latest evaluation," Taiwan once again may not be invited to the annual WHA, said Bob Chen (陳龍錦), director-general of MOFA's Department of International Organizations.
It was a rare on-the-record admission by the ministry that Taiwan's chances of attending the meeting were bleak.
Chen said the ministry has expressed its grave concern and protest to the WHO via different channels after a local media was told by a WHO spokesman last month that an "understanding" between Taipei and Beijing was a prerequisite for Taiwan to attend the annual meeting.
"Previous invitations to the WHA have been issued on the basis of a 'cross-strait understanding.' In the absence of such an understanding, invitations have not been issued," WHO spokesperson Christian Lindmeier said in an email published by the Apple Daily.
"If there is no 'cross-strait understanding' this year, it is not expected that an invitation to the WHA will be issued," he said.
Following the Apple Daily report, Chen said the ministry has expressed its discontent toward the WHO for being "overly obedient" to Beijing. In response, the WHO said it understood Taiwan's stance but reiterated its own stance on the matter, Chen said.
Despite the bleak outlook, Chen said the government is still doing whatever it can to make Taiwan's inclusion possible.
Taiwan is seeking the support of its diplomatic allies and other friendly countries to obtain an invitation to this year's WHA, and some allies, friendly countries, and medical groups have sent letters to WHO to support Taiwan's inclusion, according to Chen.
The MOFA official also said the ministry is happy to see many countries voicing their support for Taiwan, including expressions of support issued by the U.S. and Japan.
Despite similar actions in 2017 and 2018, Taiwan failed to secure an invitation to the WHA those two years.
Chen said that even if Taiwan again does not receive an invitation, it will send a delegation to be headed by Health Minister Chen Shih-chung (陳時中) to Geneva to meet with officials from countries participating in the WHA and to protest Taiwan's exclusion, as it did last year.
A source familiar with the matter said Taiwan is taking all options into consideration in pushing its bid to join the WHA this year, but it also has to make sure the efforts won't obstruct the WHA meetings, as feared by some.
Taiwan participated in the WHA as an observer under the name Chinese Taipei from 2009 to 2016 amid better relations with China during the then Kuomintang administration, which prioritized reducing tensions and building friendly ties with Beijing.
Since 2017, however, China has persuaded the WHO not to invite Taiwan, in line with Beijing's hardline stance on cross-Taiwan Strait relations after President Tsai Ing-wen (蔡英文) of the Democratic Progressive Party took office in May 2016.
Tsai has refused to accept China's condition for continuing good relations -- acknowledging the "1992 consensus," a tacit agreement between the Taiwanese and Chinese governments in 1992 that the two sides are part of one China, with the KMT saying each side can define what that China means.
Tsai insists the agreement only means what Beijing wants it to mean -- that the China was the People's Republic of China, with Taiwan as a part of it.