COA to allow in 450 Indonesians to deal with farm labor shortage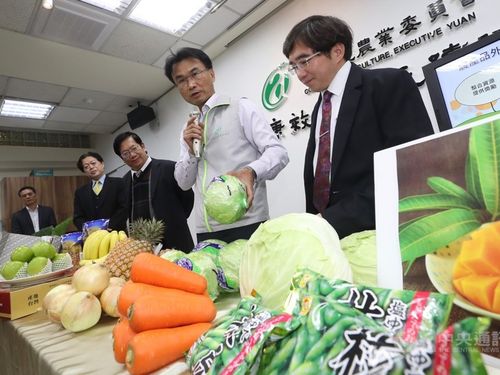 Taipei, March 8 (CNA) Taiwan will allow more than 400 Indonesian youths into the country next month to help ease Taiwan's farm labor shortage, Council of Agriculture (COA) chief Chen Chi-chung (陳吉仲) said Friday.
Speaking at a legislative hearing, Chen said that about 450 young Indonesian nationals will arrive in Taiwan in April and learn agricultural skills at Taiwan's agricultural research and extension stations for two to four weeks.
They will then put their knowledge to work on different farms around the country, Chen said, without specifying how long they would be able to stay in Taiwan to work.
According to the agriculture chief, the program was patterned after the apprentice system carried out by the Japanese government that allows Japanese companies to accept foreign skilled workers from developing economies to fill manpower gaps.
That program has benefited Japan by helping ease labor shortages while also giving apprentices skills they can take home and use to develop their own countries.
Other measures are also being planned by other government agencies to address Taiwan's agricultural labor shortage.
The Ministry of Labor on Jan. 30 approved the use of foreign workers in the dairy farming and agriculture exhibition sectors, and the policy will take effect in July at the earliest.
At the same legislative hearing Friday, Democratic Progressive Party (DPP) Legislator Chiu Yi-ying (邱議瑩) wondered whether Taiwan's agricultural sector will be able to supply food to Japan during the 2020 Tokyo Olympics.
Chen said the government is working on two strategies to achieve the goal. One is to help Taiwanese farmers comply with Japanese food safety standards and the other is to stabilize and continue to increase the volume of exports to Japan even when prices fluctuate.