Military plans to hold aircraft takeoff, landing drill on freeway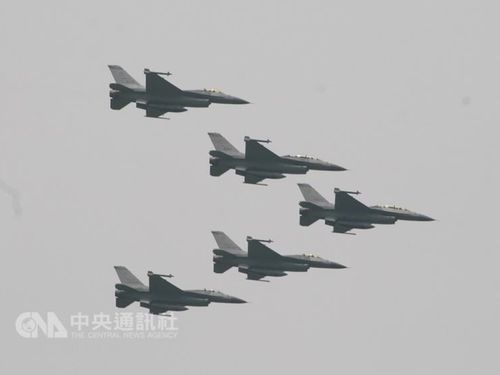 Taipei, Feb. 11 (CNA) The military will stage an emergency aircraft takeoff and landing drill on a freeway as part of the annual Han Kuang series of exercises this year, the Air Force Command Headquarters said Monday.
Held for many years, the exercise has been an important combat training drill for the Air Force to test its combat readiness in the event of an attack, the Air Force said in a statement.
The landing and takeoff location has yet to be finalized, and the Air Force will work with the Taiwan Area National Freeway Bureau on the maintenance of the roadway before the drill, including repaving it to make sure it is flat, the statement said.
Taiwan currently has four sections of its main north-south No. 1 National Freeway designated as emergency runways in the event of war -- the Huantan section in Changhua, the Minxiong section in Chiayi, and the Madou and Rende sections in Tainan.
A military official told CNA that the Han Kuang war games are expected to be held in May, and that the takeoff and landing drill will include Taiwan's three main fighter aircraft -- the F-16 A/B, Mirage 2000-5 and Indigenous Defensive Fighter (IDF) -- as well as the military's C-130 transport plane.
The annual Han Kuang exercises, Taiwan's most important war games, test the combat capabilities of the Air Force, Navy and Army in the face of a continued military threat from China.