U.S.-Taiwan ties unchanged following elections: experts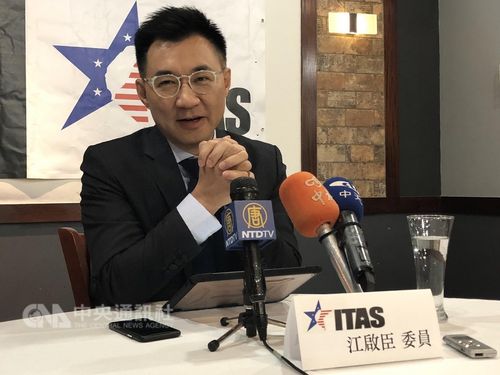 Washington, Dec. 4 (CNA) The United States will continue to maintain a strong relationship with Taiwan despite a shift in Taiwan's political map following elections for local government offices, U.S. scholars and foreign affairs experts said Tuesday.
Speaking at a seminar hosted by the Institute for Taiwan-America Studies (ITAS), David Brown, a professor at Johns Hopkins University, expected that the U.S. will maintain strong ties with Taiwan despite Taiwan's new political map after the Nov. 24 polls.
China, however, might need to consider whether to adjust its attitude toward Taiwan and whether it should continue to pressure it after the election resulted in an outcome welcomed by Beijing, Brown said.
China is likely to step up exchanges with the cities and counties controlled by members of the election's big winner, the China-friendly Kuomintang (KMT), but it will likely proceed cautiously and under the framework of the "one China principle," Brown said.
The opposition KMT seized control of 15 of Taiwan's 22 cities and counties, a net gain of nine seats, while the ruling Democratic Progressive Party (DPP), which is much less conciliatory toward Beijing, won only six cities and counties, down from 13 previously.
Johnny Chiang (江啟臣), a KMT lawmaker who is currently visiting the U.S. at the invitation of the ITAS, said the U.S. is not expected to change its stance toward Taiwan and will fully respect Taiwan's democracy.
The U.S. has long supported Taiwan and has been very concerned about cross-Taiwan Strait ties, the growing economic and military pressure China put on Taiwan before the elections, and China's attitude toward Taiwan in the future, he said.
How U.S.-Taiwan ties will evolve is not just the business of the ruling DPP, Chiang said, but he believed that no matter who is in power in the future, relations between the two counties will continue to move forward.
Shannon Tiezzi, editor-in-chief of The Diplomat, was also of the opinion that Taiwan-U.S. relations will not change after the elections.
She argued, however, that Taiwan, like many other countries in the region, will be even more deeply caught between China and the U.S.
President Tsai Ing-wen (蔡英文) has opted to embrace the Indo-Pacific Strategy crafted by the U.S. and put forth a "New Southbound Policy," Tiezzi said, but the election results this time around could potentially influence the policy.