Grammy Award nominee designs defense ministry's 2019 calendar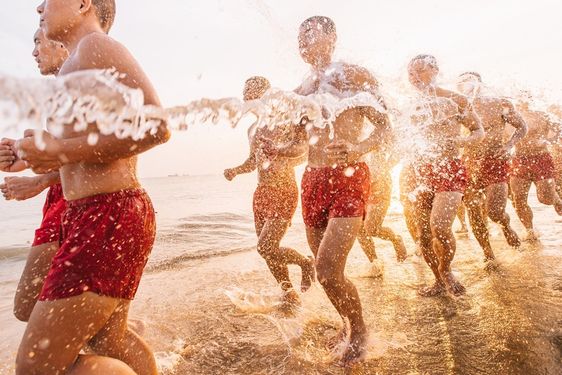 Taipei, Dec. 4 (CNA) Renowned album cover designer and four-time Grammy Award nominee Xiao Qing-yang (蕭青陽) has designed the Ministry of National Defense's (MND) 2019 photo calendar, the ministry said Tuesday in a statement to promote the new product.
Photo courtesy of MND
Titled "Around-the-Clock: Defending our Country," the 2019 calendar was designed by Xiao and his team with the aim of encouraging Taiwanese to show greater support for those serving in the military who stand on guard around the clock, the ministry said.
Photo courtesy of MND
The calendar features 37 photos, including one taken by the Military News Agency's Chen Jiun-jiun (陳軍均) that won a silver prize in August in the Prix de la Photographie, Paris, one of Europe's most prestigious photography competitions.
Photo courtesy of MND
The award-winning photo, titled "On the Way," shows four special forces soldiers marching late at night to defend the country.
Photo courtesy of MND
The MND calendar has been an annual fixture since 2015, but this year's edition is the first to include English-language captions for the photos for non-Chinese speakers, according to the statement.
Photo courtesy of MND
A total of 5,000 of the calendars are to be distributed to military units across the country. It will also be used as a giveaway at future MND-organized events and can be bought at the Taipei-based military-run Youth Daily News.
Photo courtesy of MND