Keelung mayor selected acting DPP head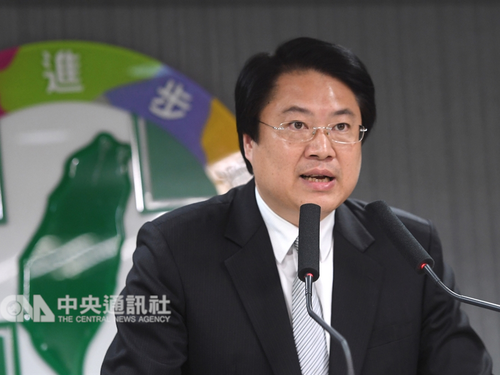 Taipei, Nov. 28 (CNA) Keelung City Mayor Lin Yu-chang (林右昌), who was reelected in the recently-concluded local elections, was selected to serve as acting Democratic Progressive Party (DPP) chairperson Wednesday, after President Tsai Ing-wen (蔡英文) stepped down from the post late Saturday.
The DPP's Central Standing Committee selected Lin as acting party chairman at its first meeting after Saturday's local government elections, in which the party suffered a major defeat, winning only six of the 22 city mayor and county magistrate seats up for grabs, while the opposition Kuomintang (KMT) won 15.
Tsai resigned as chairwoman to take responsibility for the loss.
His mission in the post will include organizing an election for the position of party chairperson and overseeing work to nominate candidates for upcoming by-elections to fill legislative seats left vacant after the local elections, Lin said at a press conference following the committee meeting.
Elections will be held for five legislative seats, including one in Taipei's second electoral district after DPP Taipei mayoral candidate Yao Wen-chih (姚文智) stepped down and another in Taichung's fifth electoral district, left vacant by the city's mayor-elect, Lu Shiow-yen (盧秀燕) from the KMT.
The seat in Tainan's 2nd electoral district will soon be left vacant by the city's DPP mayor-elect Huang Wei-che (黃偉哲); that in Changhua's 1st electoral district will be vacated by Changhua County magistrate-elect Wang Hui-mei (王惠美) from the KMT; and Kinmen magistrate-elect Yang Cheng-wu (楊鎮浯) of the KMT will also stand down.
All the three will vacate their legislative posts some time before Dec. 25, when they officially take office.
Under the Civil Servants Election and Recall Act, a by-election has to be held within three months of a legislative seat being vacated where more than one year remains of the term to be served. The next legislative elections are in January 2020 alongside the presidential election.
The Central Election Commission is scheduled to discuss the by-elections on Friday.