Premier orders renewed push of New Southbound Policy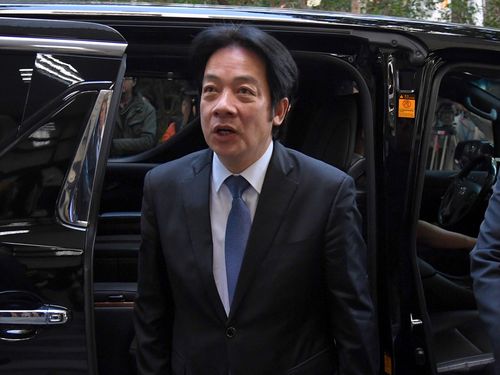 Taipei, Nov. 2 (CNA) Premier Lai Ching-te (賴清德) has directed government agencies to strengthen efforts to build ties with New Southbound Policy target countries, including by helping small and medium-sized enterprises (SMEs) build presences in those markets.
Lai issued the directive Thursday during a cross-agency review meeting on the New Southbound Policy, the Office of Trade Negotiations (OTN) under the Executive Yuan said in a statement Friday.
The policy, initiated by President Tsai Ing-wen (蔡英文) when she assumed office in May 2016, is aimed at bolstering Taiwan's relations with countries in Southeast Asia, South Asia, Australia and New Zealand and limiting Taiwan's economic dependence on China.
Lai urged the agencies to focus on helping countries in those regions develop agriculture, public health, and information and telecommunication capabilities and help them train business and medical talent.
Given the results racked up under the policy, countries such as the United States and Japan have indicated they are willing to team up with Taiwan in related fields, which could serve as a cooperation platform to jointly develop partnerships with countries targeted by the New Southbound Policy, he said.
Lai urged the Ministry of Economic Affairs to help willing Taiwanese SMEs move into those countries, especially those caught in the crossfire of the United States-China trade dispute, including by relocating them in clusters to industrial zones developed by Taiwan-based enterprises in those markets.
In terms of education, talent training is key to mutually beneficial relations, the premier said, and he asked the Ministry of Education to develop programs focused on sharpening the learning and language skills of students from those countries so that they can blend into Taiwanese society.
In agriculture, Lai instructed the Council of Agriculture to continue collaboration with Indonesia and other countries after Taiwan and Indonesia signed a cooperation pact on building a comprehensive agriculture exhibition area in that country in June.
Amid warming relations, trade, tourism and student exchanges between Taiwan and New Southbound Policy target countries have all been on the rise in the past two years.