Taiwan hoping Holy See-China deal can promote religious freedom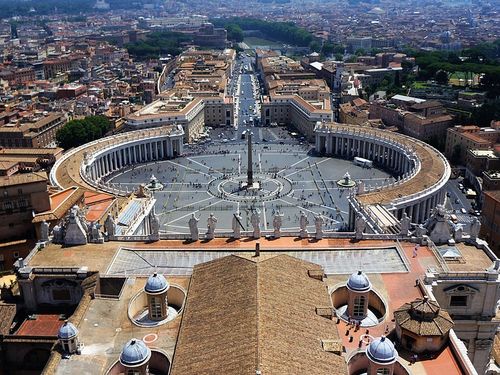 Taipei, Sept. 22 (CNA) Taiwan on Saturday expressed hope that a provisional agreement between the Vatican and Beijing on the appointment of bishops signed earlier in the day can lead to greater religious freedom in China.
A provisional agreement on the appointment of bishops was signed by the Holy See and the People's Republic of China on Saturday in Beijing, according to statements issued by both parties.
The Vatican said it hopes the pact "will contribute positively to the life of the Church in China, the good of the Chinese people and peace in the world."
The issue had been a stumbling block in decades-long attempts by the Vatican to promote Catholicism in China and push for better relations with Beijing.
Though neither side released details of the pact, foreign media reported that the Vatican will now have a say in negotiations on the appointments of future bishops. In the past, China's government often appointed bishops based on political considerations, without consulting the Holy See.
Some believed that with the pact bringing the two sides closer on a key issue, the Vatican could soon abandon its official diplomatic ties with Taipei and recognize Beijing.
But Andrew Lee (李憲章), a spokesman for Taiwan's Ministry of Foreign Affairs (MOFA), said Saturday that the Holy See has repeatedly reaffirmed to Taiwan that the provisional agreement is "not of a political or diplomatic nature."
It has also insisted that the deal would not affect the diplomatic relationship with the Republic of China (ROC) that has been in place for 76 years.
Lee said the government hopes the deal "will enhance religious freedom in China and allow the Chinese Catholic Church to become an integral part of the universal church."
"As the world watches China increasingly tightening control over religious practices, Taiwan trusts that the Holy See has made appropriate arrangements to ensure that Catholic adherents in China will receive due protection and not be subject to repression," Lee said.
"Taiwan hopes that once the agreement is implemented, members of the Catholic community in China will enjoy true religious autonomy," Lee said.
Taiwan will move to consolidate the diplomatic partnership by continuing to strengthen cooperation with the Holy See on humanitarian assistance, culture, education, environmental protection, religious freedom, church activities, youth training and interfaith dialogue," he said.
The Vatican is the only European state to recognize the R.O.C., rather than the People's Republic of China. It's also one of 17 remaining diplomatic allies Taiwan now has after losing five allies to China since President Tsai Ing-wen took office in May 2016.