Taiwanese people willing to fight for democracy: surveys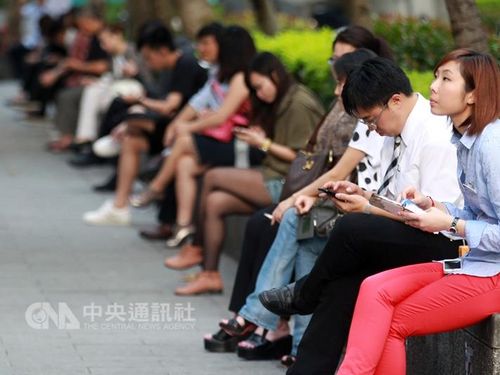 Taipei, April 19 (CNA) A recent survey found that 86 percent of Taiwanese young people support the democratic political system, with 70 percent saying they would be willing to fight for Taiwan in the event of a Chinese attack.
The results show that "the more people are committed to democracy, the more they are willing to defend Taiwan" if China tries to take Taiwan by force, Taiwan Foundation for Democracy (TFD) President Hsu Szu-chien (徐斯儉) said at a press conference Thursday in Taipei.
"That means, defending Taiwan [against China] is to defend our democracy," Hsu said, dismissing comments that the survey was a political ploy by the Democratic Progressive Party government to promote the idea that young people should "fight for Taiwan independence."
The survey, conducted by the Election Study Center of National Chengchi University from January 12-19, was first published in Washington on April 3 when Hsu visited the Global Taiwan Institute, a think tank focused on Taiwan.
Asked if people would fight for Taiwan if China attempted to achieve reunification through military force, 68.1 of respondents or 71.6 percent in the 20-39 age group said "yes" -- stirring up a flurry of criticism questioning the objectivity of the survey.
Those arguing that the poll was aimed at boosting support for Taiwan independence "have failed to read the full survey," Hsu said. "The results are the opposite of what they claim."
On a question asking respondents whether they would fight for Taiwan if Taiwan formally announced independence resulting in China resorting to force, 56.7 percent said "yes," while in the 20-39 age group, 64.5 percent said yes, the survey showed.
The answers to those two question reveal that the number of people willing to "fight for independence" was noticeably lower than the number prepared to "fight China's coercion," Hsu said.
Gauging young people's commitment to defend the country was one of the three main questions asked in the survey to understand their political attitudes. The other two were support for democracy and preferred type of cross-strait relations.
Although polls around the world have shown falling support for democracy among the younger generation, this survey found that Taiwanese youth is strongly committed to democratic values, Hsu said.
The survey found 86.2 percent of 20-39 age group agreed that there are problems with Taiwan's democratic system, but still considered it the best system, the highest percentage of all age groups.
In addition, 40.2 percent were satisfied with the current state of democracy in Taiwan and 41.1 percent optimistic about Taiwan's democratic development over the next 10 years, both the highest of all age groups, the survey showed.
Asked about future cross-strait relations, 65.5 percent preferred the "status quo," 23.5 percent chose "independence" and 10.4 percent opted for "unification."
Hsu said that the findings of the poll regarding people's willingness to fight for the country were identical to those found in surveys carried out by a research team that studies the "China factor in Taiwan" at Academia Sinica's Institute of Sociology.
At the same press conference, Wu Nai-teh (吳乃德), an adjunct research fellow at the institute, presented the latest survey conducted in February by Academia Sinica's team, which showed 67.1 percent of respondents said they would fight to defend Taiwan against Chinese military action.
Over the past two years, the percentage was 75.9 percent and 69.1 percent, Wu said.
In a group classified by Wu as "Chinese nationalists" -- those who chose unification should China become a democracy but opposed Taiwan independence even if that would not trigger a war -- 55.5 percent said they would fight for Taiwan against China's use of military force.
Despite their national identity being closer to China than Taiwan, such individuals would still fight for Taiwan in such a situation, Wu said.
A possible explanation was that they are willing to fight to protect Taiwan's democracy or for its right to self-determination in the face of military coercion, Wu added.