U.S. opposes unilateral action in cross-strait affairs: official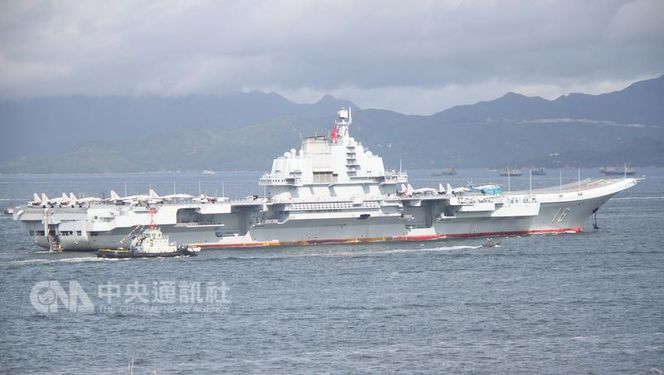 Washington, March 21 (CNA) The U.S once again reiterated Wednesday that it opposes any unilateral action that alters the status quo across the Taiwan Strait, in response to reports of China's aircraft carrier entering Taiwan's air defense identification zone (ADIZ).
The statement came from a spokesperson of the U.S. Department of State, who was asked to comment on China's Liaoning aircraft carrier making passage through the Taiwan Strait on a routine exercise.
According to Taiwan's Minister of National Defense Yen Teh-fa (嚴德發), the Liaoning entered the Taiwan Strait Tuesday, which is part of Taiwan's ADIZ, and exited around noon the following day.
Taiwan's military detected nothing unusual about the voyage.
The State Department spokesperson said that the U.S has a "deep and abiding interest in cross-strait peace and stability, so it welcomes steps to reduce tension and improve cross-strait relations."
It also opposes unilateral action by either side that could alter the status quo, the spokesperson said.
The U.S. has made similar statements in the past, including recently, when China unilaterally announced the activation of four aviation routes near the median line of the Taiwan Strait.