Taiwan seeking stronger, closer partnerships in region: VP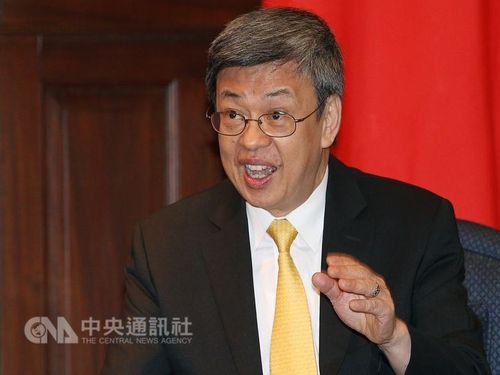 Taipei, March 5 (CNA) Taiwan will try harder to establish stronger and closer partnerships and expand cooperation with countries in South Asia and the Asia-Pacific region, Vice President Chen Chien-jen (陳建仁) said Monday.
Taiwan will also seek trade partners' support for its bid to join the Comprehensive and Progressive Agreement for Trans-Pacific Partnership (CPTPP), Chen said in a closed-door meeting with participants in the just-concluded East Asia Peace Forum in Taipei.
The CPTPP is a free trade agreement that has grown out of the original TPP after the Trump administration pulled the United States out of it. The CPTPP is expected to be signed on March 8.
In a statement released by the Presidential Office, Chen was cited as saying Taiwan will reinforce the promotion of its New Southbound Policy over the coming year.
The policy is aimed at enhancing trade, tourism and investment opportunities between Taiwan and countries in South Asia and Southeast Asia, as well as Australia and New Zealand, and Chen said Taiwan hopes to broaden exchanges with those countries, especially on such issues as talent cultivation and trade growth.
The group visiting Chen included scholars, experts and parliamentarians from South Korea, Japan, Switzerland, the United States, India, South Africa and the Philippines who attended the March 3-4 forum focused on easing East Asian tensions and maintaining regional stability.
The visitors were accompanied by former Vice President Annette Lu (呂秀蓮).