U.S. committed to ties with Taiwan under existing policies: official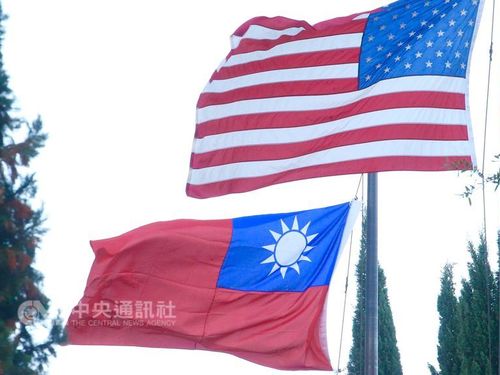 Washington, Jan. 29 (CNA) The United States is committed to its relationship with Taiwan as part of its national security strategy through the policies laid down by existing agreements and laws, a U.S. Department of Defense official said Monday.
Elbridge Colby, deputy assistant secretary of defense for strategy and force development, made the comment after being asked at a background briefing why Taiwan was not mentioned in the National Defense Strategy (NDS) released on Jan. 19.
He said that even if the report did not mention a specific country or region does not mean it is not important to the U.S., and argued that the National Security Strategy, which the NDS builds on, did account for the relationship with Taiwan.
The strategy "makes clear that the U.S. is committed to the policies in the Three Communiques and the Taiwan Relations Act, and to maintaining our traditional policy on arm sales and our opposition to attempts at coercing the fate of the people on Taiwan," Colby said.
The U.S. will continue to contribute what it can to avoiding such coercion, he said.
Colby also stressed multiple times during the briefing that the U.S. is interested in new and different kinds of relationships with "countries that share our vision of a free and open world," beyond being committed to its traditional alliances.
The National Defense Strategy puts a greater focus on competition with China and Russia, but Colby explained that it is not a strategy of confrontation but rather one that recognizes competition in order to maintain U.S. interests and keep the peace.