Premier urges increase in starting salary to NT$30,000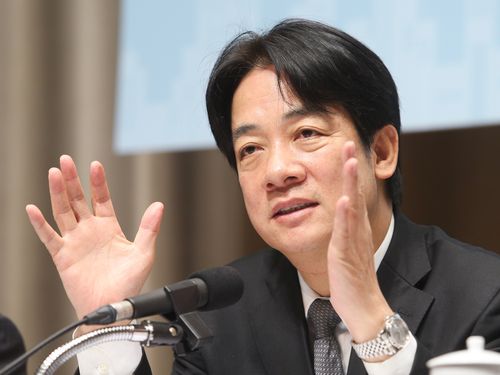 Taipei, Nov. 10 (CNA) Premier Lai Ching-te (賴清德) on Friday called on businesses, especially listed companies and Taiwan-based multinational corporations, to raise the starting salary they offer employees and promote profit-sharing arrangements as a way to revive the economy.
Lai proposed the strategy to tackle the shortage of manpower and skilled workers as he concluded a week-long campaign publicizing plans to address five problems that have discouraged investment in Taiwan, which also include shortages of land, power and water.
In the face of these issues, "we face the problems honestly, draw up policies pragmatically and work to resolve them steadily," Lai said. "We want to work together with businesses that are looking to invest in Taiwan, but there is no denying the fact that we need their strong support."
Lai made three requests to business leaders: that they speed up investment in Taiwan, share their profits with employees, and work with the government on talent cultivation initiatives.
Citing statistics recently compiled by the government that the average starting salary for university graduates is about NT$28,000 (US$922) per month, Lai said it is "too low." He urged a salary boost to encourage morale in the companies and wider society.
"Especially for listed companies and multinational corporations, offering a monthly salary of NT$30,000 to employees is still under par. There should be room to raise wages," Lai said.