Taipei Dome project may come to life again: officials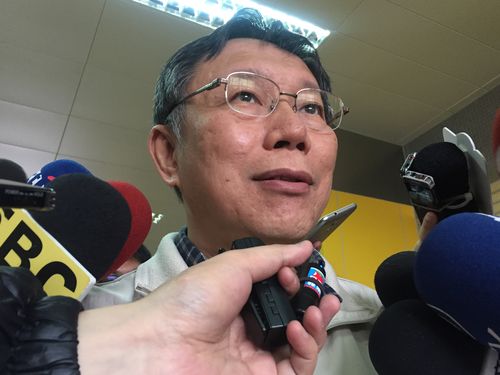 Taipei, Feb. 22 (CNA) The suspended Taipei Dome project is being revived and may come to life again, city officials said Wednesday, but stressed that it had nothing to do with next year's local government elections.
Taipei City Deputy Mayor Chen Chin-jun (陳景峻) said urban planning and environmental reviews of the project may be completed in the next three to four months, paving the way for the build-operate-transfer (BOT) project to start again.
"However, if construction of the Dome complex resumes, it would have nothing to do with a possible reelection bid by Mayor Ko Wen-je (柯文哲) for a new four-year term," Chen said.
Ko has been at odds with Chao Teng-hsiung (趙藤雄), Chen's friend and chairman of the Farglory Group, which was contracted to build the Taipei Dome in downtown Taipei.
After Ko came to office in 2014, he imposed tighter safety requirements on the project and demanded bigger returns for the city on the investment.
Chao resisted, citing his contract with the city government, and the project was eventually suspended.
However, Chen managed to wrestle concessions from both sides, saying that Chao hoped to complete his "grand project" for the city and that the residents want to see it finished.
According to Chen, Chao would allocate 4,500 pings (14,850 square meters) of space in the building to the city for a sports-business complex.
Asked if the project could be completed within 18 months if the city government gave the go-ahead, Chen said the city government would not set the schedule.
"What we are hoping is that Farglory will present its revised plans to us as soon as possible," Chen said.
He said the plans would be reviewed fairly and transparently and would in no way be linked to Ko's reported plan to seek re-election in the local government polls in late 2018.
Meanwhile, Ko said the issue of the Dome was not a matter of who emerged as the winner.
Citing the example of illegal constructions in Neihu District, the mayor said he was simply "cleaning up the mess" that had not been tackled until he took office.
"I will not give a timetable for the completion of the project," he said. "I'm just concerned about the transparent screening of the resubmitted plans and the building's safety once it is completed."