Taoyuan airport company head resigns over flooding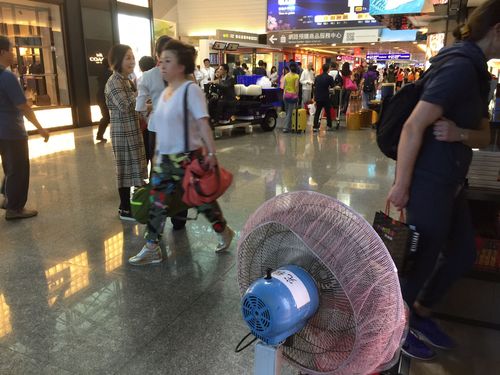 Taipei, June 3 (CNA) The head of Taoyuan International Airport Corp. has tendered his resignation after a heavy downpour and flooding disrupted air traffic at the country's main international gateway, Transportation Minister Ho Chen Tan (賀陳旦) confirmed Friday.
Taoyuan International Airport Corp. Chairman Samuel Lin (林鵬良) has tendered his resignation, Ho Chen confirmed while responding to questions by Democratic Progressive Party lawmaker Chiu Chih-wei (邱志偉) during a legislative floor session.
He said his ministry will hold those responsible for the flooding problems accountable and will find a suitable candidate to take over as head of the state-run airport company.
Lin's resignation was still pending formal approval from the minister as of late Friday afternoon, according to the Ministry of Transportation and Communications.
The airport's operations gradually returned to normal on Friday, but workers were still busy trying to fully restore the supply of power to Terminal 2, officials said.
More than 160 millimeters of rain fell in a three-hour time span in Taoyuan on Thursday morning, resulting in severe flooding, a power outage and computer glitches that left the airport in a state of chaos.
Water inundated the airport's basement food courts and parking lots and an underpass connecting the airport to National Freeway No. 2, and more than 200 flights and 30,000 passengers were affected.
(By Justin Su, Chen Wei-ting and Elaine Hou)ENDITEM/ls