Premier calls for close cooperation with China to fight telecom fraud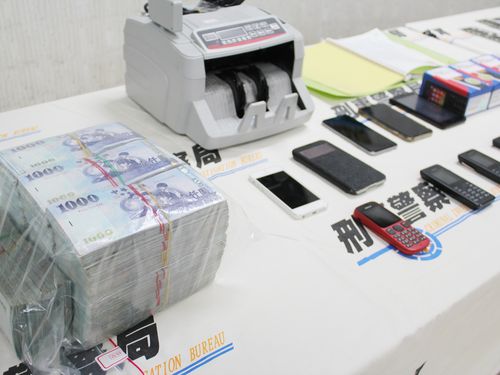 Taipei, April 17 (CNA) Premier Simon Chang (張善政) has vowed to proactively look into overseas telecommunications fraud cases involving Taiwanese suspects and Chinese victims and said he hopes a long-standing systematic model can be established to deal with similar cases through negotiations with China, Executive Yuan Spokesman Sun Lih-chyun (孫立群) said Sunday.
Chang made the remarks during an inter-ministerial meeting on how to best manage similar cases after Malaysia deported 20 Taiwanese implicated in fraud back to Taiwan on Friday, following Kenya's extradition of 45 Taiwanese to China last week over suspected telecom fraud.
In addition to the cases in Kenya and Malaysia, there are Taiwanese suspected of transnational telecom fraud targeting Chinese victims being held by police in Indonesia, Egypt and South Korea. Therefore, Chang hopes a systematic model can be created through negotiations between Taiwan and China, according to Sun.
Relevant government agencies will send a delegation led by the Ministry of Justice to visit China to discuss issues such as providing information and methodologies to facilitate investigations into such cases in the hope of strengthening cross-strait mechanisms for combating crime.
The delegation composed of less than 10 members is set to depart for China on Tuesday to visit the 45 Taiwanese fraud suspects, who were sent there from Kenya, and to discuss their release, according to Sun.
China has said it has jurisdiction in the case since many of the fraud victims were Chinese citizens who had lost millions of dollars.
Prior to the delegates' departure, the ministry and the Criminal Investigation Bureau under the Ministry of the Interior will continue to ask China for evidence on the cases to facilitate investigations, Sun said.
The premier has also asked relevant government agencies to assess the feasibility of revising fraud laws amid mounting calls for tougher punishment for fraudsters, according to Sun.
.