President Ma to visit South China Sea island next month: report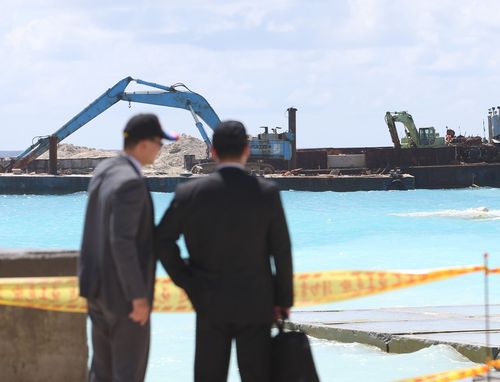 Taipei, Nov. 24 (CNA) President Ma Ying-jeou (馬英九) is expected to go to Taiping Island in the South China Sea on December 12 to highlight the sovereignty of the Republic of China and to reiterate his peace initiative for the internationally disputed waters, a local daily reported Tuesday.
Quoting unnamed national security sources, the Apple Daily said that Ma will also inaugurate a new wharf if its construction is completed in time. Ma and his entourage will fly to the island on a C-130H military transport aircraft.
If he goes to Taiping Island as planned, Ma will become the second ROC president to ever set foot on the island some 1,600 kilometers to the southwest of Taiwan's southern port city of Kaohsiung. His predecessor Chen Shui-bian went there in February 2008.
The daily said that members of the press, including some from foreign media outlets, will be allowed to cover Ma's trip to the island.
There is no immediate confirmation of the planned visit but the president said earlier this year that he would not rule out such a visit. Asked by reporters, the Presidential Office said Tuesday that a visit has never been ruled out but no dates have yet be set.
With an area of 0.49 square kilometers, Taiping, also known as Itu Aba, is the largest natural land mass in the Spratlys.
The South China Sea region, thought to be rich in oil deposits and marine biodiversity, is claimed either entirely or in part by Brunei, China, Malaysia, Taiwan, Vietnam and the Philippines.
Amid simmering tensions in the region, Ma proposed a South China Sea Peace Initiative in May, calling on the parties concerned to put aside their differences and jointly develop the resources in the area.
Tensions in the region have risen in recent months as China has been unilaterally reclaiming land in the South China Sea to establish military facilities.