Taiwan condemns terrorist attacks in Paris (update)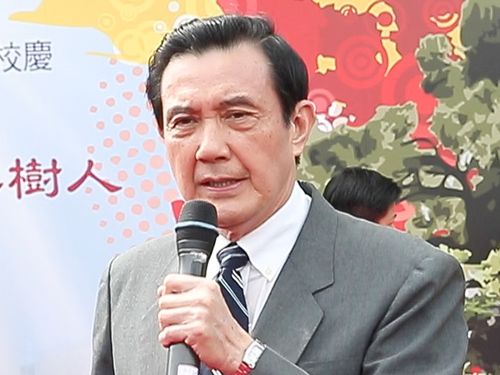 Taipei, Nov. 14 (CNA) President Ma Ying-jeou (馬英九) and the two major candidates in Taiwan's upcoming presidential election on Saturday condemned the series of terrorist attacks in Paris overnight, with Ma saying that Taiwan stands side by side with the people of France.
Ma also expressed condolences on behalf of the government and the people of Taiwan to those who lost their loved ones in the incident.
"We stand side by side with the French people in condemning the violence and hoping that order will be restored as soon as possible," Ma said to reporters after attending a public event.
Taiwan's presidential candidates were also quick to condemn the attacks, with Tsai Ing-wen (蔡英文) saying that her Democratic Progressive Party (DPP) will stand by France and its people in these difficult times.
In a press release, Tsai said what came under attack was not only France but freedom and democracy, which are values shared by the international community.
On behalf of the DPP, Tsai said she expressed her condolences to France and condemned the terrorist acts.
In New York, presidential candidate of the ruling Kuomintang party Eric Chu (朱立倫) expressed "a most serious protest" against the attacks, saying that civilians should never have been targeted.
The apparently indiscriminate attacks in Paris left well over 100 people dead, most of whom were ordinary people out on a Friday night, according to media reports.
Nothing is more important than national security and people's safety, said Chu, who is on a visit to the Untied States.
Government's policies should promote harmony so that no terrorist attacks will ever occur in Taiwan, Chu added.
Earlier, the Ministry of Foreign Affairs urged Taiwan's citizens to avoid unnecessary travels to the Paris region but stopped short of raising the level of travel alert for France.
The MOFA called on Taiwan's citizens to take extra caution when traveling and to avoid going to the Paris region for the time being unless necessary.
The ministry and the government's representative office in France will monitor the situation in Paris as it develops, the MOFA said.