President Ma to meet China's Xi in Singapore Saturday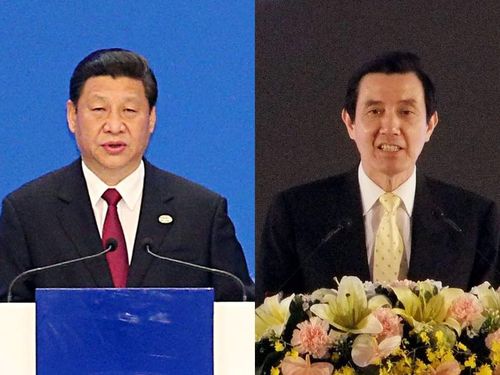 Taipei, Nov. 3 (CNA) President Ma Ying-jeou has been invited to make a visit to Singapore Saturday, where he will meet with China's President Xi Jinping who will be visiting the Southeast Asian country Nov. 6-7, senior government officials said Tuesday.
The officials said the two leaders will exchange views on consolidating cross-strait peace and maintaining the status quo. No agreement will be signed and no joint statement will be issued, thy added.
The Ma-Xi meeting will be a history-making event, as the top leaders of Taiwan and China have never met since the government of the Republic of China moved to Taiwan in 1949.