Taiwan's cross-strait policy should be decided by its people: KMT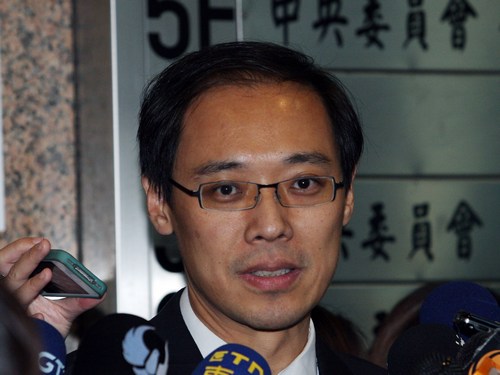 Taipei, June 3 (CNA) In a rare show of unity with Taiwan's main opposition party, the ruling Kuomintang (KMT) said Wednesday that the island's cross-strait and foreign policies should be decided by its 23 million citizens.
KMT spokesman Yang Wei-chung (楊偉中) said the recent remarks by China's Ambassador to the United States Cui Tiankai (崔天凱) about Democratic Progressive Party (DPP) Chairwoman Tsai Ing-wen's (蔡英文) proposed policies on China and foreign affairs were inappropriate and unhelpful to building mutual trust between the two sides of the Taiwan Strait.
Tsai, the DPP's 2016 presidential candidate, is on a visit to several U.S. cities, including Washington, D.C.
Cui questioned the wisdom of Tsai explaining her China policy and foreign policy proposals to her U.S. hosts.
"Why is she not talking to the other side of the strait, but rather is seeking an interview with foreigners?" Cui reportedly said in criticism of Tsai.
He said Tsai would have to pass the test of China's 1.3 billion people and should not seek an easy pass on the issue of "one China principle."
Commenting on Cui's statements, Yang said the question of whether Tsai's policy proposals are appropriate should be judged and decided by Taiwan's 23 million people.
Yang said Cui's remarks have raised concerns that China is trying to intervene in Taiwan's political affairs.
"The comments are inappropriate and unhelpful to building mutual trust and increasing exchanges between the two sides of the strait," Yang said.
The KMT and the DPP do not usually see eye to eye on political issues, but with Yang's statement, they seem to have taken a common stance on the island's rights to devise its policies on China and foreign affairs