Taipei mayor office computer hacked by Chinese hacker: official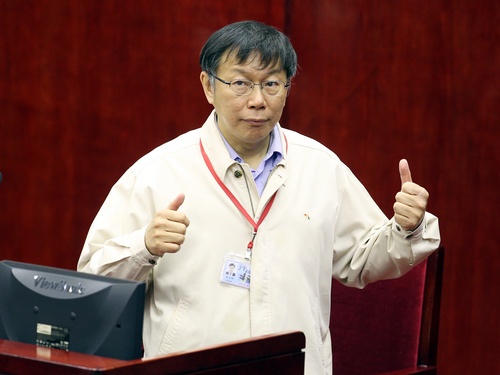 Taipei, April 14 (CNA) The computer on the desk of Taipei Mayor Ko Wen-je's (柯文哲) secretary was hacked recently and investigators have traced the perpetrator to China, a Taipei city government official said Tuesday.
Lee Wei-bin (李維斌), the city's information technology commissioner, told the City Council that a hacker installed a Trojan malware program into the secretary's computer in early April and used it to request personal information about all city advisers from another department.
Department officials alerted Ko's secretary about the suspicious letter of request, which confirmed that the secretary made no such request, Lee said.
An initial probe found that the hacked computer had also been used to attack 11 other computers, but this was not successful, according to Lee.
Security engineers will next check computers at Ko's home to ensure they have not been hacked, Lee said.
He made the remarks after Ko himself disclosed the incident earlier in the day during a question-and-answer session of the City Council.
Lee said he had originally intended for the hacked computer to remain in the mayor's office in the hope that the hacker would use it again to try to steal information -- a tactic that could be used to "catch" the hacker.
"Now that the mayor has made it public, I think it will be difficult for us to nab the suspect now," he said.
City government spokesman Lin Ho-ming said police authorities had been informed of the intrusion and that the investigation was continuing.
(By Ku Chuan, Huang Li-yun and S.C. Chang)ENDITEM/J