Defense Ministry's new compound to be officially opened Dec. 8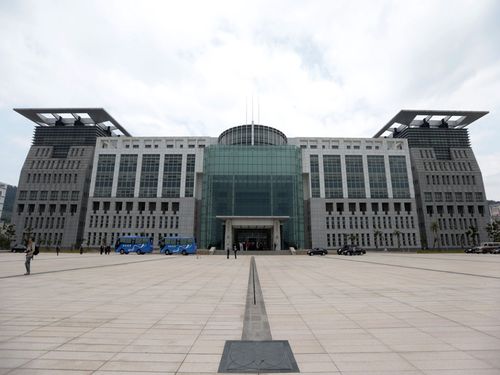 Taipei, Dec. 5 (CNA) The Ministry of National Defense has nearly completed moving its offices and other facilities from downtown Taipei to the Dazhi area, with the new compound set to be officially opened Dec. 8, a military official said Friday.
The ministry obtained the long-awaited building usage license from the Taipei city government Wednesday, said ministry spokesman Maj. Gen. Luo Shou-he.
A flag-raising ceremony is slated for Dec. 8, which will be hosted by Defense Minister Yen Ming, Luo told CNA.
The ministry was originally aiming to relocate to Dazhi in the northeast of the city by the end of October, but the move was delayed because of the usage license, according to the ministry.
Over the past few weeks, the ministry has been moving some equipment and books that are not in daily use to the new compound, Luo said.
The 19.5-hectare complex, constructed at a cost of NT$15.8 billion (US$516.5 million), consists of office buildings, dormitories for military officers and others facilities.
The quiet Dazhi area, located on the northern side of the Keelung River, already hosts several government buildings and military compounds, including the Air Force Command and Navy Command headquarters.
(By Elaine Hou)ENDITEM/J