Jason Hu quashes speculations about possible premiership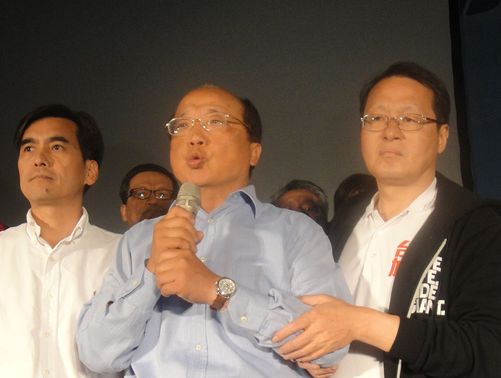 Taipei, Nov. 30 (CNA) Outgoing Taichung Mayor Jason Hu said Sunday that he definitely will not take the post of premier which is being vacated by Jiang Yi-huah following the ruling Kuomintang's (KMT's) overwhelming defeat in Saturday's local government elections.
Hu, who lost his seat in the polls after serving 13 years as Taichung mayor, was responding to speculations that he is one of the top candidates to succeed Jiang.
Jiang resigned Saturday immediately after the election results became clear, and the rest of the Cabinet is expected to follow suit on Monday in preparation for a major reshuffle.
Hu said that after he hands over to Lin Chia-lung of the opposition Democratic Progressive Party on Dec. 25, he is not sure what he will do next and will have to consult with his wife about their future plans.
In the Taichung mayoral election in central Taiwan, Lin won with 847,284 votes, or 57.06 percent of the valid ballots.
Related stories:●Nov. 30: Jason Hu not quitting as vice chairman of KMT●Nov. 30: Ma to make new plans in wake of KMT election defeat: spokesman●Nov. 30: Hau Lung-bin will quit as KMT vice chairman: spokesman