KMT incumbent wins reelection in Taitung (update)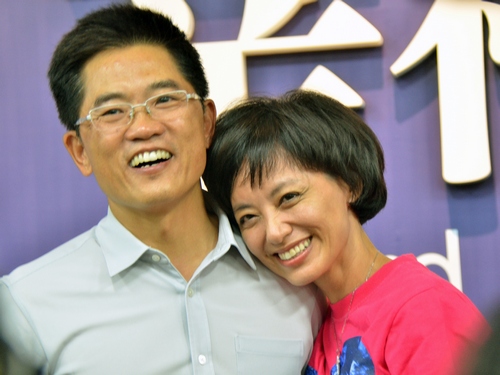 (Click HERE for our special election site)
Taipei, Nov. 29 (CNA) Incumbent Taitung County Magistrate Justin Huang of the Kuomintang (KMT) succeeded in his battle for re-election Saturday against Liu Chao-hao of the Democratic Progressive Party, giving the KMT one of its few victories around the country.
Huang, 55, had 54.41 percent of the vote versus Liu's 45.59 percent, according to the Central Election Commission.
Huang's candidacy did not suffer from his alleged involvement in a corruption case. He was indicted in 2008 on charges of bribery and using his position to lobby for pharmaceutical companies in 2004 and 2005 while serving as a legislator.
Progress on his case has been stalled since then, before he is set to be tried in Taipei District Court in January, 2015.
If found guilty, Huang may be suspended from his position or has to resign.
Huang previously faced off against Liu in the 2009 magistrate election, where he came away with with 52.59 percent of votes to Liu's 47.4 percent, a difference of just 5,500 ballots.
Located in southeastern Taiwan, Taitung County has 179,101 eligible voters. The county is considered a stronghold of the KMT.
The last time they faced off in 2009 race, Liu, deputy magistrate of the county from 2001-2005, obtained 1,601 more votes than Huang in the county seat, Taitung City, which accounted for 45 percent of the electorate then.
Huang was a legislator from 2002-2009.
(By Scully Hsiao; click here for a list of results of this year's local elections)enditem/WH/ls