Lin Ming-chen elected magistrate of Nantou County (update)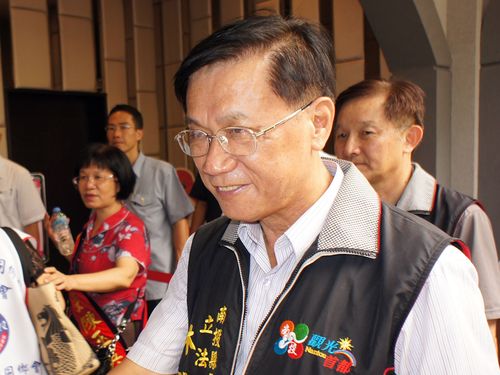 (Click HERE for our special election site)
Taipei, Nov. 29 (CNA) Lin Ming-chen of the Kuomintang won the race for magistrate of Nantou County Saturday, a victory that can be attributed to his long-term efforts to gain support in the central Taiwan county and the fact that he had the full backing of Vice President Wu Den-yih.
Before his entry into the race for magistrate, Lin had served as chief of Jiji Township in Nantou for two four-year terms, as a county councilor, and an elected lawmaker.
The vice president's support was vital to Lin's victory as Wu was Nantou magistrate from 1981 and 1989. Wu put in nine appearances at events to stump for Lin since Sept. 5.
Lin also recruited many veteran local politicians to serve on his campaign committee, which was headed by Lin Yuan-lang, a national policy adviser to President Ma Ying-jeou. All of those recruits have close associations with the county and helped Lin to achieve success in his bid for the magistracy.
(By Maubo Chang; click here for a list of results of this year's local elections)ENDITEM/pc
Related:●Nov. 29: CEC to discuss replacing five lawmakers who won city, county posts