Majority of Taiwanese see themselves as ethnically Chinese: poll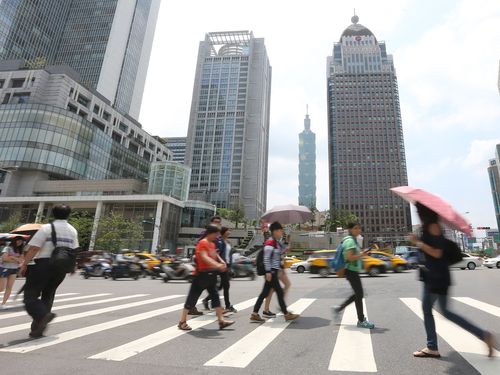 Taipei, Sept. 4 (CNA) A vast majority of the Taiwanese people polled in a recent survey see themselves as ethnically Chinese, the pollster said Thursday.
Some 87 percent of the repondents said they think of themselves as part of the ethnic Chinese community, said Taiwan Competitiveness Forum CEO Hsieh Ming-hui, citing the results of the latest survey conducted by the local think tank.
Meanwhile, the portion of Taiwanese people who believe they are actually Chinese rose to 53 percent, the results show.
According to Hsieh, the results show that the impact of a massive movement against an agreement to open Taiwan's service sector to Chinese investment in March and April has faded.
Speaking at a seminar in Taipei in which he unveiled the poll results, Hsieh urged the government to seize on the growing amity toward China and continue its push to improve two-way ties, and he expressed hope for progress in the trade-in-services deal and a subsequent trade-in-goods agreement with China.
The survey also showed that over half of those polled think that if the opposition Democratic Progressive Party (DPP) wants to produce cross-strait policies that appeal to the majority of Taiwanese people, it will have to adjust its pro-Taiwan independence stance.
Hsieh also said it is imperative for the DPP to garner support from locals who believe they are ethnically Chinese to win the 2016 presidential election.
Lin Chin-yuan, an associate professor of economics at Tamkang University who attended the seminar, echoed Hsieh's opinion, but said that it might take defeat in 2016 to compel the DPP to make the adjustments.
Chiu Yi, a board member of the Taiwan Institute of Economic Research, another think tank, dismissed the urgency for a DPP policy change, saying that the major opposition party can win the presidential vote against the ruling Kuomintang even without such a shift, as the KMT administration has been performing so poorly.
Chiu, who was also at the seminar, said the DPP needs to face up to the "reality" in cross-strait relations should it be returned to power two years from now. He did not elaborate.
The survey on Taiwanese people's ethnic indentity in the quarter ending in August was based on 1,078 valid samples collected from people over the age of 20.
It had a confidence level of 95 percent and a margin of error of plus or minus 3 percentage points.
(By Chen Wei-ting and Scully Hsiao)ENDITEM/J