Another delegation to help Taiwanese businessmen in Vietnam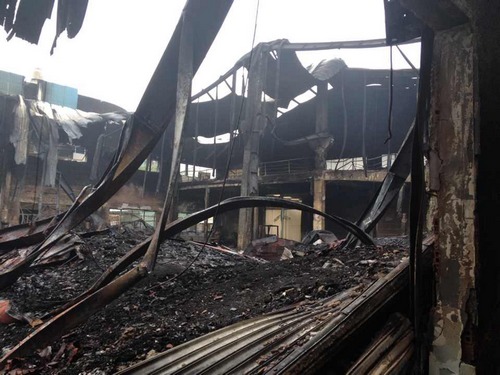 Taipei, May 22 (CNA) Taiwan will soon send another delegation comprising representatives of different industries to Vietnam in an effort to help Taiwanese businessmen who have been affected by recent anti-China riots in the Southeast Asian country, an official said Thursday.
Speaking at a regular news briefing, Bob Chen, deputy director-general of the Ministry of Foreign Affairs' Department of East Asian and Pacific Affairs, did not provide further details about the delegation, saying only that relevant ministries are still planning the visit.
He only said that relevant ministries are still planning the visit.
He made the marks while a previous Taiwanese delegation led by Vice Economics Minister Shen Jong-chin was visiting Vietnam to assist Taiwanese businessmen there in seeking compensation for losses caused by the recent riots there.
The group is scheduled to visit the areas hardest hit by the attacks, such as the Binh Duong and Dong Nai provinces, and will hold seminars with Taiwanese businessmen to learn more about their needs.
A day earlier, the delegation also held talks with officials from Vietnam's Ministry of Planning and Investment and other relevant government departments.
Meanwhile, the delegation is scheduled to travel to the capital of Hanoi Friday, where it is expected to meet with higher-level Vietnamese officials to discuss issues related to helping the affected Taiwanese businessmen.
"We are making arrangements for Friday's meetings," Chen said, without providing further details on which Vietnamese officials will meet the delegation.
A total of 224 Taiwanese companies have suffered damage as a result of the riots, with 18 factories set on fire, five of which were completely destroyed, according to statistics compiled by the Economics Ministry. About 1,100 Taiwanese enterprises have suspended operations, it said.
The anti-Chinese protests erupted in southern Vietnam May 13 over a Chinese oil-drilling venture in an area of the South China Sea that Hanoi insists is within its exclusive economic zone.
(By Elaine Hou)ENDITEM/J
Related stories:●May 21: Taiwan, Vietnam discussing losses incurred during rioting●May 18: Vietnam apologizes, mulling tax cuts for Taiwanese businesses (update)
(Click here for developments related to the anti-China protest-turned-riot in Vietnam.)