2 Chinese die, 2 Taiwanese injured in Vietnam anti-China violence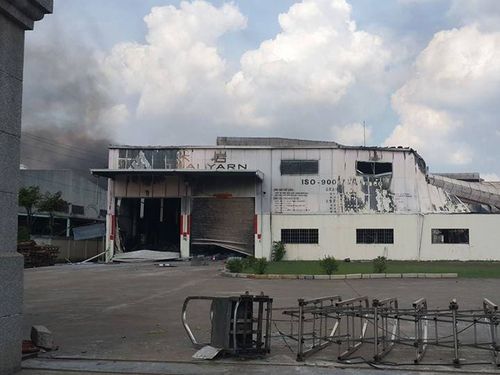 Taipei, May 14 (CNA) Anti-China violence in Vietnam has claimed the lives of two Chinese nationals and injured two Taiwanese nationals, the Ministry of Foreign Affairs (MOFA) said Wednesday.
One of the wounded Taiwanese was hit in the head, requiring three stitches, MOFA's Department of East Asian and Pacific Affairs Director-General Benjamin Ho said.
The department had not yet made contact with the other injured individual and did not know the extent of the person's injuries, Ho added, noting that MOFA had no further details of any other casualties as of press time.
The official also said that measures have been taken to assist Taiwanese people in Vietnam to return to Taiwan safely. If the anti-China protesters block roads serving airports, the MOFA will ask local police to clear the blockades, Ho said.
Also, he went on, while flights scheduled for Thursday are already fully booked, there are flights available for the following day.
The MOFA has set up temporary booths at Vietnamese airports to assist Taiwanese businessmen and their families living in the Southeast Asian country in handling their exit from the country, Ho said.
Thousands of protesters demonstrated in the southern Vietnamese province of Binh Duong, home to many Taiwan-invested facilities, to show their opposition to a Chinese oil-drilling venture in South China Sea waters that Hanoi regards as its exclusive economic zone.
The demonstrations turned violent when protesters began attacking factories identified with signs bearing Chinese characters or those with Chinese nationals as managers, many of which are actually Taiwanese companies.
(By Tseng Ying-yu and Elizabeth Hsu)ENDITEM/J
Related stories:●May 14: 10 Taiwanese factories in Vietnam set afire during protests●May 14: Foreign Ministry willing to help Taiwanese leave Vietnam
(Click here for developments related to the anti-China protest-turned-riot in Vietnam.)