DPP calls for calm, safety of students as police action looms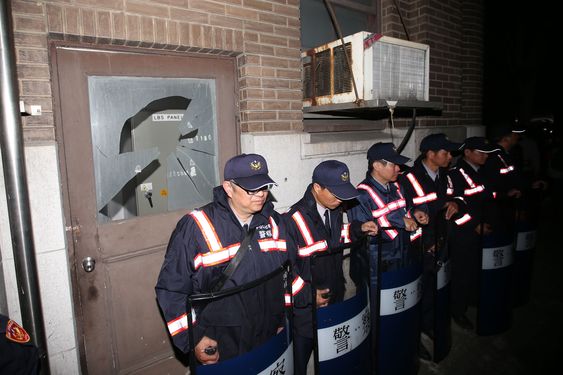 Taipei, March 23 (CNA) The main opposition Democratic Progressive Pary (DPP) on Sunday night urged the student-led protesters who stormed the Executive Yuan to remain calm while calling on the police to exercise self-restraint and not to harm the students.
The DPP also called on President Ma Ying-jeou to hold a dialogue with the students immediately in order to put an end to the standoff.
The DPP made the calls in a statement issued as the police were ordered to prepare to evict the protesters at the Executive Yuan compound.
The party's public office holders should remain at the Legislative Yuan, where the main occupation has continued since March 18, the party said in the statement.
The dozens of protesters who stormed into the Executive Yuan compound are believed to be led by a more radical group of the organizers of the occupation movement in the Legislature.
(Click here for the latest on the ongoing protest and developments since the Legislature occupation starting March 18.)