President cancels visit amid protest concerns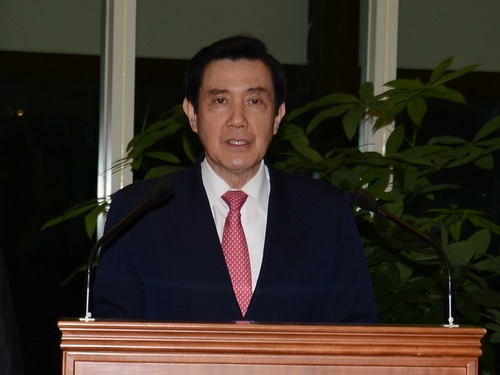 Taipei, March 22 (CNA) With protests against the cross-strait trade-in-services agreement into their fifth full day, the Presidential Office confirmed Saturday that one of President Ma Ying-jeou's two planned public events for the day has been canceled.
Ma was scheduled to visit the Taiwan Metal Creation Museum in the southern city of Tainan. The museum, a sheet metal tourism factory, was founded in 2010 by Taiwanese OEM sheet metal fabricator Chih Kang Material Company (CK Materials), and is the first of its kind.
The visit was canceled to avoid any potential inconveniences for the firm even though the president had hoped to travel south to show his support for the industry, said an official of the Presidential Office.
There was police information indicating that up to a thousand protesters could surround CK Materials company buildings, the official said.
According to a report in the Chinese-language United Daily News, the opposition-controlled Tainan City government urged Ma Friday to remain in Taipei and start talks with protesting students, as per their demands.
The president is due to attend another public event in the afternoon, this time in New Taipei City in the north.
Related stories:●March 22: While favoring dialogue, Ma won't be forced into talks: official●March 21: Major parties talk tough as speaker seeks to end protest standoff●March 21: DPP mobilizes to support student protesters at Legislature●March 21: Speaker skips out on meeting, pressures president for action●March 21: Legislative session may be extended to July due to protest
(For the latest on the Legislature occupation, click here.)