U.S. 'strongly supports' Taiwan's participation in WHA: official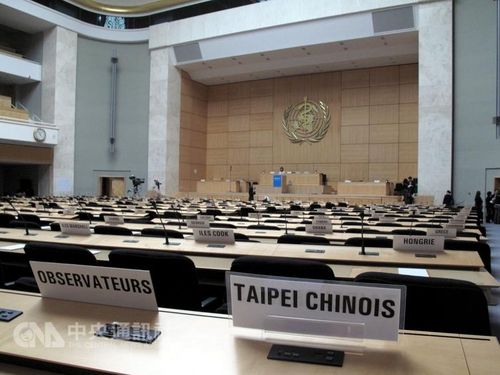 Washington, May 9 (CNA) The United States "recognizes Taiwan's continued leadership on global health issues" and "continues to strongly support Taiwan's participation as an observer" at World Health Assembly meetings, a U.S. official said on Tuesday.
The U.S. has welcomed Taiwan's participation as an observer at the past eight WHA meetings, Grace Choi, East Asian and Pacific Affairs Bureau spokesperson in the U.S. Department of State, wrote in an email to CNA in response to a request for a comment on the issue.
She said the U.S. is encouraging authorities in Beijing and Taipei to "engage in constructive dialogue," on the basis of dignity and respect.
The U.S. continues to "urge patience, flexibility, and creativity on both sides," Choi said.
The Republic of China (Taiwan) attended the annual WHA meetings as an observer from 2009 to 2016, under the name Chinese Taipei, but has not received an invitation this year.
U.S. senators Jim Inhofe and Bob Menendez, co-chairs of the Senate's Taiwan Caucus, said Tuesday they were disappointed that Taiwan had not been invited to the 2017 WHA meeting.
In a statement, the two senators called for the World Health Organization to reconsider the issue of Taiwan's exclusion from this year's WHA meeting.
The deadline for online registration to attend the WHA meeting, which starts on May 22 in Geneva, was 6 a.m. Tuesday Taiwan time.