Taiwan welcomes U.S. congressional commission backing of arms sales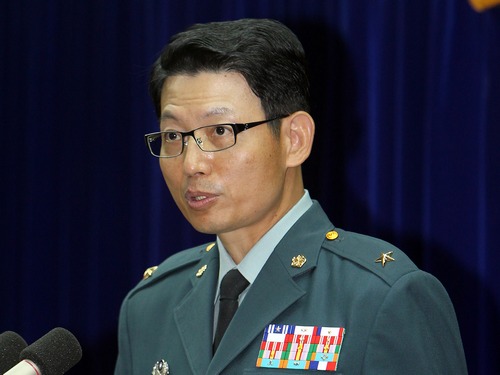 Taipei, Nov. 21 (CNA) Taiwan on Friday said it was grateful that a U.S. congressional commission had recommended Congress push for arms deals that would supply Taiwan with weapons necessary for its self-defense, in the face of the shifting cross-Taiwan Strait military balance in China's favor.
Asked about the annual report presented by the U.S.-China Economic and Security Review Commission to the Congress, Defense Ministry spokesman Maj. Gen. Luo Shou-he said his ministry is grateful for the U.S.' long-term assistance to help Taiwan upgrade its self-defense capabilities under the Taiwan Relations Act (TRA).
That helps maintain peace and stability in the Taiwan Strait, he told CNA.
The TRA was enacted on April 10, 1979 to maintain commercial, cultural and other relations between the U.S. and Taiwan after Washington switched diplomatic recognition from Taipei to Beijing. The TRA also requires the U.S. "to provide Taiwan with arms of a defensive character."
Despite a "robust but low-profile" security partnership between Washington and Taipei, the U.S. government has not authorized a major arms sale to Taiwan since 2011, which allows China to further tip the cross-strait balance of power in its favor, according to the report, which was released Thursday in Washington.
"China's military modernization has significantly increased Beijing's ability to conduct military operations against Taiwan and to deter, delay and deny any U.S. intervention in a cross-strait conflict," the report said.
"China now is able to threaten U.S. bases and operating areas throughout the Asia Pacific, including those that it previously could not reach with conventional weapons, such as U.S. forces on Guam," the report added.
Since 2000, China has significantly upgraded the quality of its air and maritime forces and expanded the types of platforms it operates, it said.
The report predicted that China's military power will grow rapidly between now and 2020 with the addition of approximately 60 new submarines and surface ships; China's first carrier-based aviation wing and second aircraft carrier; and 600 new modern combat aircraft, including China's first fifth-generation fighters.
The USCC was created by the U.S. Congress in 2000 with the legislative mandate to monitor, investigate and submit to Congress an annual report on the national security implications of the bilateral trade and economic relationship between the United States and the People's Republic of China.
The commission is currently chaired by Dennis Shea, former assistant secretary for policy development and research in the U.S. Department of Housing and Urban Development.
(By Tony Liao, Y.F. Low and Elaine Hou)ENDITEM/pc