13th Taipei Biennial opens at Taipei Fine Arts Museum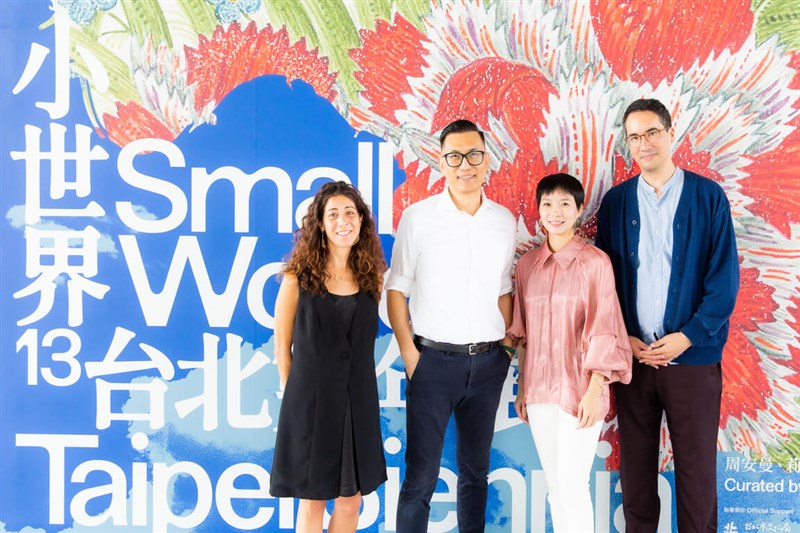 Taipei, Nov. 17 (CNA) The 13th Taipei Biennial opened on Friday at the Taipei Fine Arts Museum, with curators expressing the hope that it will reflect artists' musings over social alienation and the essence of the arts during the height of COVID-19 lockdowns.
Featuring works from 58 local and international artists and musicians, the show - curated by Taiwanese curator Freya Chou (周安曼), writer Brian Kuan Wood, and Reem Shadid - covers a wide range of art forms, including paintings, photography, sound installation, installation art, and short films, among others.
In addition, a series of music-related events including live performances, guided listening sessions, and forums will be held from Nov. 18 through to March 17 in the Music Room at the museum's basement level.
Commenting on the biennial's theme "small world," Chou said the world seemed to have shrunk during the pandemic with people quarantining and becoming alienated.
This has limited possibilities for artists and musicians, who had to think how they could balance ways of reaching global audiences against the risk of "overproduction," Chou said at a press event in Taipei.
Most of the artists featured at the show sought to highlight "disempowered individuals and the flip side of intimacy and closeness, and are asking big questions about their surroundings," she said.
Commenting on the music-related elements of the show, Wood said that the pandemic was a painful time for musicians because it was impossible for them to perform live to their audiences, but it also allowed them a chance to reflect on what music meant to them without the "machines and apparatuses" to broadcast and amplify their work.
"We want you to think about music in these terms, but also place music within an institution of art and think about how art and music might find a more grounded way of being together and expressing themselves and expressing a relationship to one's place and one's craft," he said.
Also at the museum, the Psychedelic Spiritual Ceremony by Taichung-based artist Li Jiun-yang (李俊陽), prominently featured on the show's second floor, blends ink paintings, fluorescent pigment paintings, and live music performances.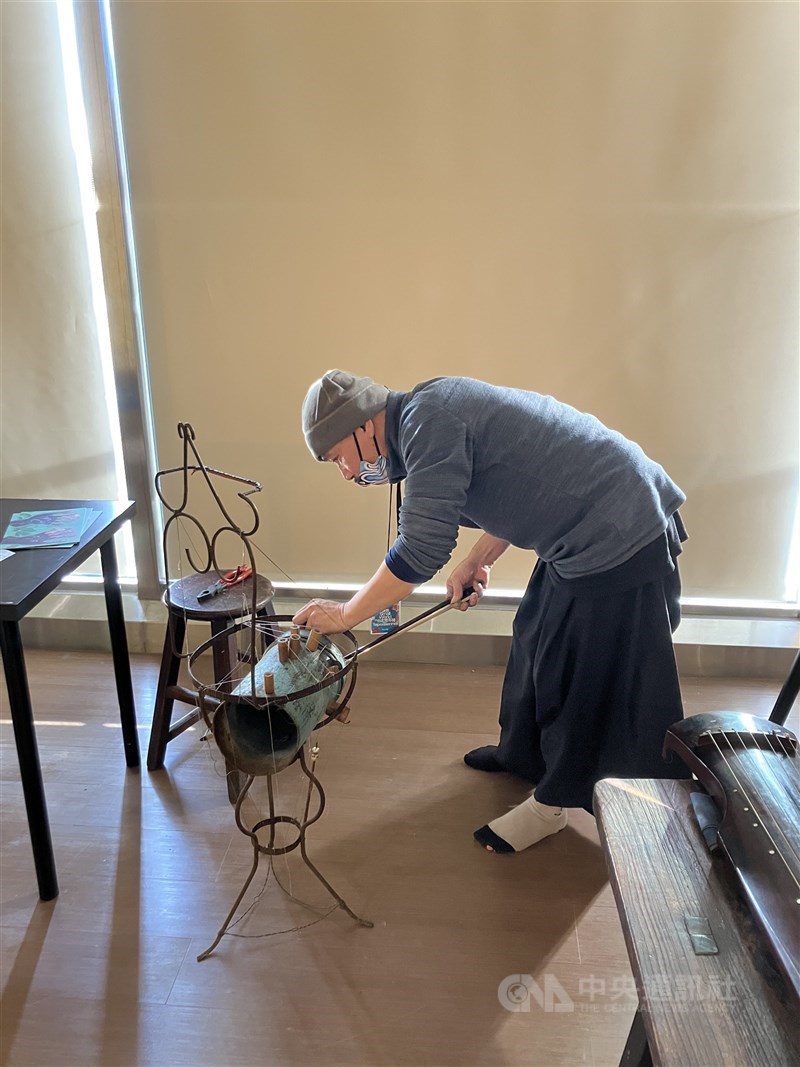 The paintings, Li told CNA, were improvisations by himself and his artist friends during parties and embodied their reflections and musings on some of life's most profound questions: "What is love?" "Should people get married?"
On a column in the exhibition room, some masks made with wires were on display.
Li said the masks portrayed the faces of "sick" Chinese dragons and were created during the Umbrella Movement in 2014 as a way to vent his frustration over the oppression of pro-democracy protesters in Hong Kong at the time and how China seemed stubbornly impervious to change.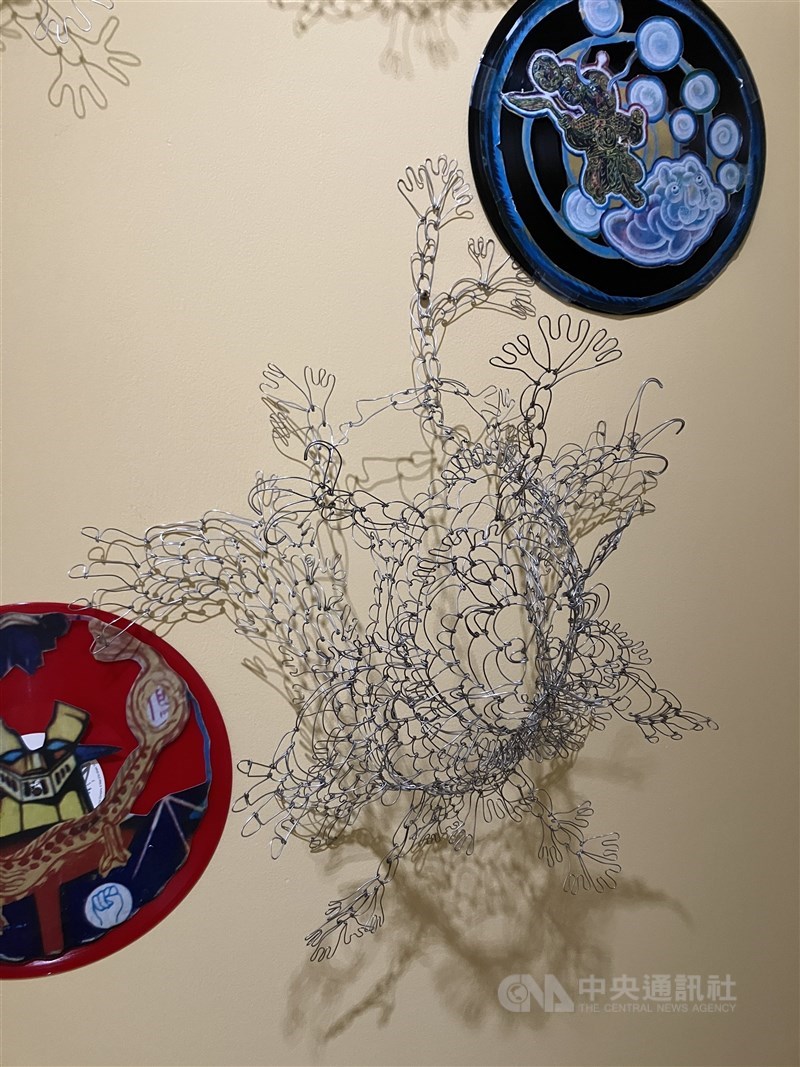 At the center of the room, a door leads to a smaller room where some fluorescent pigment paintings glowed on the wall. The paintings depict seemingly random cartoon characters, mythical beasts, and gourds - an auspicious symbol in Chinese-speaking communities which Li says represented his hope for world peace.
At the other end of the room were some traditional Chinese stringed instruments and an improvised musical instrument. Li played a track recorded during one of the jam sessions by his band, a long instrumental featuring strings and a saxophone evocative of a style employed by avant-garde bands from the late 1960s.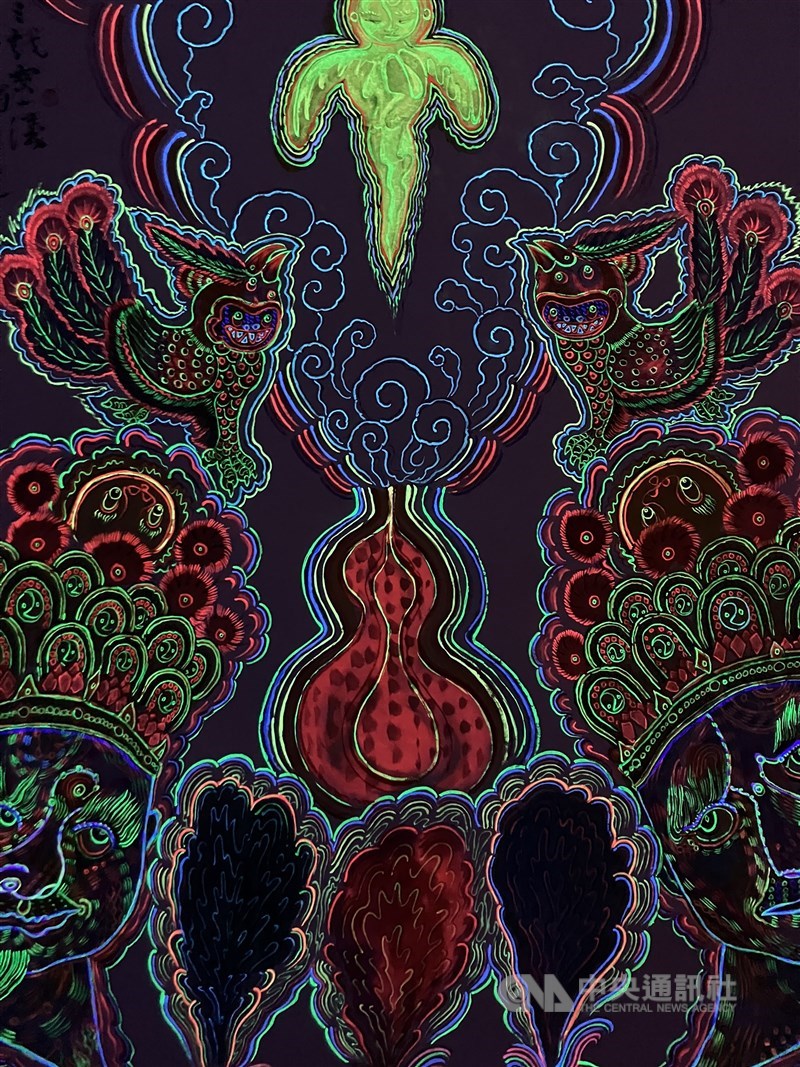 In another exhibition room close by, wind chimes and ceramic sculptures connected by wires hung from the ceilings against a large window as mellow music was played.
The work, Your Tears Remind Me to Cry by Taipei-based artist Yang Chi-chuan (楊季涓), however, belies its soothing appearance and is actually a "microscopic examination" of fear, with the sculptures embodying the artist's imagination of what fear would look like if it had a form, according to a description provided by Yang.
Down the hall, seven large China vases command visitors' attention. The vases, crafted in China's Jiangxi Province by Berlin and Beirut-based artist Raed Yassin have the appearance of a typical China vase, but rather than portraying Chinese scenery or individuals, they depict scenes from the Lebanese Civil War from 1975 to 1990.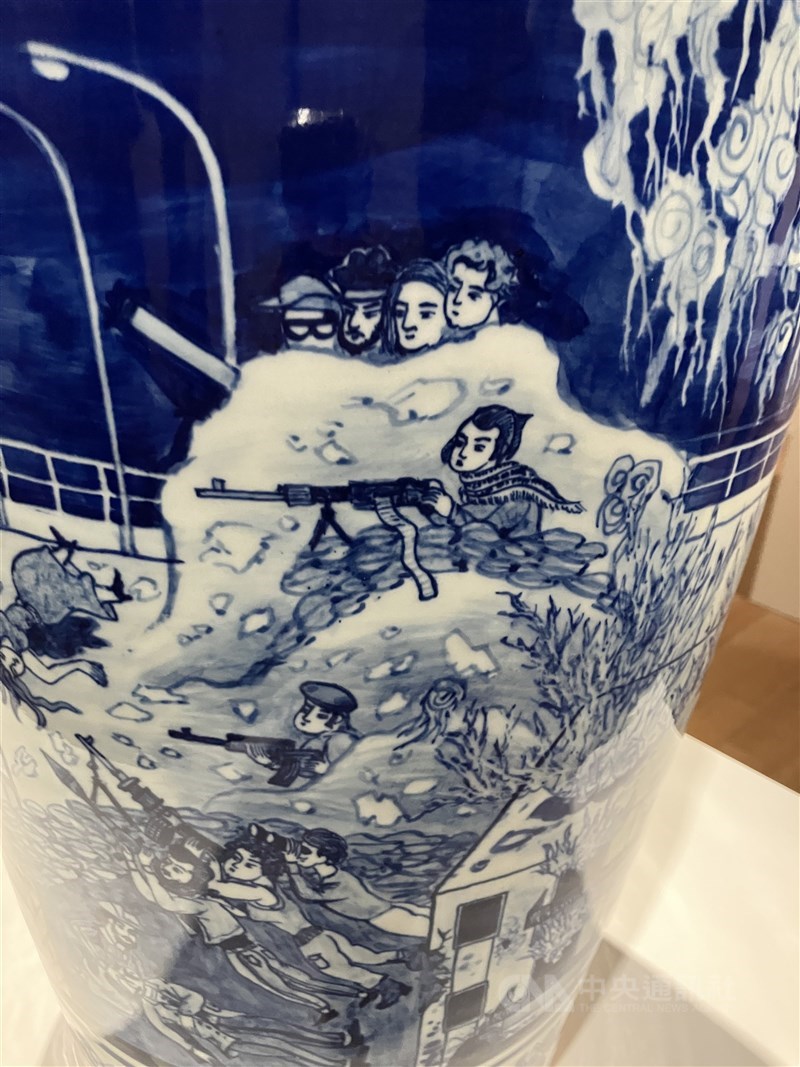 "Yassin asked former fighters to recall details of key battles from the war and then asked a Lebanese comic artist to illustrate one battle for each vase in the style of miniature painting from Persia - an area connected historically to China by trade but also to Lebanon's political divisions today," according to a description of the work at the show.
The end products weave "cultural and historical continuities and discontinuities" together, according to the description.
The exhibition will run until March 24.