Malaysian film 'Snow in Midsummer' leads Golden Horse Awards nominations
Taipei, Oct. 3 (CNA) Multilingual Malaysian historical drama "Snow in Midsummer" (五月雪) led the nominations announced Tuesday for this year's Golden Horse Awards -- the Chinese-speaking world's version of the Oscars -- with a total of nine nods.
"Snow in Midsummer" is a Malaysian, Singaporean and Taiwanese co-production and features a cast from all three countries.
The film is centered around the "May 13 Incident" in Malaysia, where violence between the Malay and the Chinese populations in Kuala Lumpur, on May 13, 1969, resulted in the declaration of a national state of emergency, among other political fallout.
On Tuesday, the film was nominated for best narrative feature, best director, best supporting actress, best adapted screenplay, best cinematography, best makeup and costume design, best original film score, best original film song and best sound effects.
The film is only best director-nominee Chong Keat Aun's (張吉安) second feature.
Trailer of "Snow in Midsummer."
Following Snow in Midsummer, Taiwanese movies "Marry My Dead Body" (關於我和鬼變成家人的那件事) and "Eye of the Storm" (疫起) are both contenders in eight categories, respectively.
"Marry My Dead Body," a supernatural rom-com mystery with LGBTQ+ themes, became the talk of the town as it has been chosen as Taiwan's submission for best international feature at the 96th Academy Awards, alongside the fact that the two male leads will be vying for best leading actor at the diamond jubilee of the awards.
Netflix trailer "Marry My Dead Body."
Seasoned actress Lu Hsiao-fen (陸小芬), meanwhile, is contending once again for best leading actress since winning the category in 1983 at the 20th edition of the Golden Horse Awards for her film "A Flower in The Raining Night" (看海的日子).
Lu came out of retirement to star in "Day Off" (本日公休), which has also been nominated for best supporting actor, best supporting actress and best original film song on top of Lu's nomination this year.
The two lifetime achievement award recipients in 2023 are accomplished director/cinematographer Chen Kun-hou (陳坤厚) and Taiwan's legendary actress Brigitte Lin (林青霞).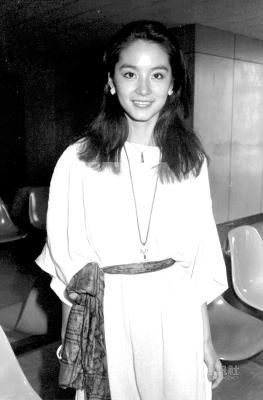 A total of 552 entries were submitted to the Golden Horse Awards this year, 95 more than last year's 457, according to the Taipei Golden Horse Film Festival Executive Committee head Wen Tien-hsiang (聞天祥).
Wen said films from Hong Kong, Macau and China accounted for 210 of the entries, while Singapore and Malaysian films saw the highest number of entries since the inception of the awards, at 62, which is evidence that the industry in both countries is flourishing.
Additionally, Wen said the deliberation to determine the 2023 nominees took eight hours, one of the longest meetings the committee has ever had in recent years.
The awards ceremony will take place at Sun Yat-sen Memorial Hall in Taipei on Nov. 25.