Taiwanese novelist Wang Wen-hsing dies at 84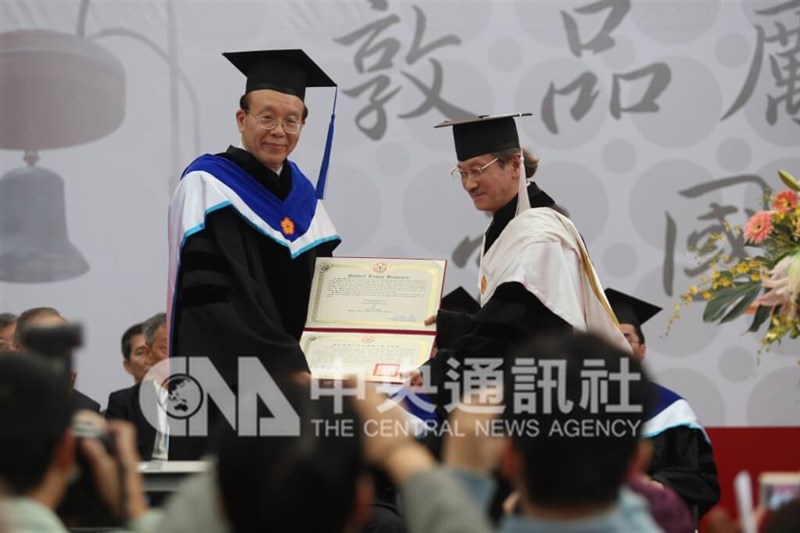 Taipei, Oct. 3 (CNA) Taiwanese writer Wang Wen-hsing (王文興), best known for his 1973 novel "Family Catastrophe," has died at the age of 84.
Wang's death, from natural causes on Sept. 27, was announced by National Taiwan University's (NTU) Department of Foreign Languages on Oct. 2, and confirmed to CNA by his wife, Chen Chu-yun (陳竺筠).
According to the Ministry of Culture, Wang was born in Fuzhou City in China's Fujian Province in 1939, and came to Taiwan with his family in 1946, settling first in Donggang in Pingtung County and then in Taipei two years later.
He studied at NTU in its Department of Foreign Languages, where he was part of a group of talented young writers including Pai Hsien-yung (白先勇), Ouyang Tzu (歐陽子) and Chen Ruo-xi (陳若曦) who founded the magazine "Modern Literature" (現代文學).
After graduating, Wang received a Master's degree from the University of Iowa in the United States, and then returned to teach at NTU, where he was awarded an honorary doctorate in 2007.
As a writer, Wang's career began with the publication of several short stories, including "The Black Gown" in the 1960s, but he achieved his major breakthrough with the 1973 novel "Family Catastrophe."
The two-tiered novel follows the protagonist Fan Yeh's search for his father after he suddenly walks out on the family, with alternating chapters delving into the family's history and difficult relationships that led to the break.
In particular, the book attracted controversy for its highly critical depiction of the father-son relationship, which was seen as a rejection of the traditional Chinese notion of filial piety.
Wang, a famously slow writer, took more than 25 years to complete his second novel, "Backed to the Sea" (1999), which is written as the provocative, first-person ramblings of a man who has fled his problems in Taipei to hide out in a coastal village.
A documentary about Wang, titled "The Man behind the Book" by director Lin Jing-jie (林靖傑), was released in 2011.