Youth ambassadors, including award-winning chefs, end St. Lucia trip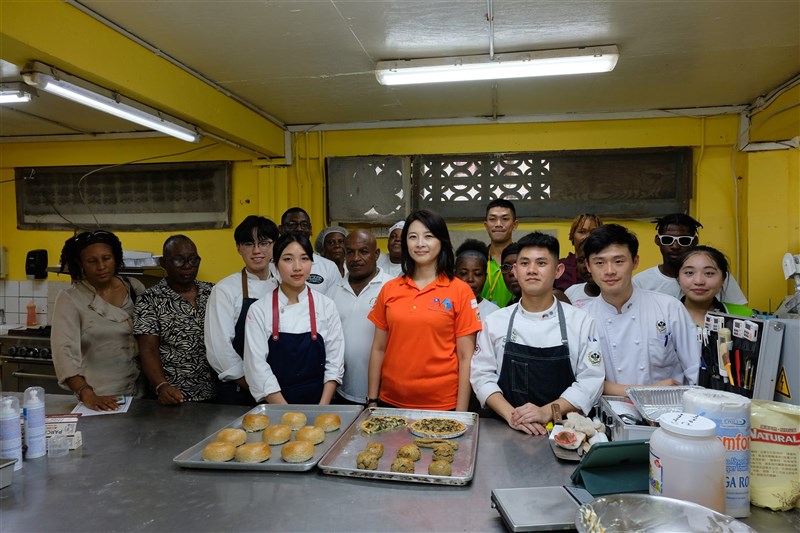 Taipei, Oct. 3 (CNA) Forty "youth ambassadors," including four winners of national level cooking contests, have successfully concluded a 10-day-trip to St. Lucia to enhance bilateral exchanges and people-to-people ties with the Caribbean ally, a senior diplomat said Tuesday.
At a news briefing Tuesday, Constance Wang (王雪虹), head of the Ministry of Foreign Affairs' (MOFA) Department of NGO International Affairs, said the Taiwanese students aged 18-35 chosen for the youth ambassador program were in St. Lucia from Sept. 2 to 11.
As in previous years, this year's program picked Taiwanese in that age group who either have good command of English or special talents in the performing arts, such as singing and dancing, she said.
Given that St. Lucia's economy is based on agriculture and tourism, Wang said MOFA recruited young Taiwanese who have won national level cooking contests to be part of a young ambassadors delegation for the first time.
Having four skilled young Taiwanese chefs in St. Lucia was a success, Wang told CNA, noting that they only planned to hold one baking workshop in St. Lucia but had to hold two due to strong demand.
The four Taiwanese culinary champions used the workshops to demonstrate to members of the St. Lucian Bakers Association how to prepare three dishes: chicken and mushroom patties (with chicken in white wine); mango cheese bagels with Earl Grey tea flavoring, and a black tea and cranberry scone.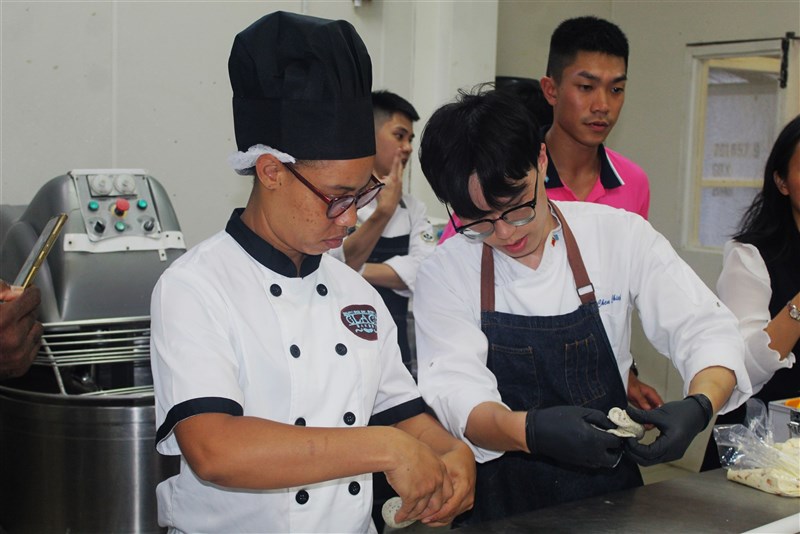 Given this year's success in recruiting award-winning young chefs in Taiwan to the program, Wang said the ministry is considering doing so again next year.
Aside from the two workshops, Wang said the youth ambassadors also hosted "Taiwan Cultural Camps" at four local schools, aimed at strengthening cultural ties between the two allies, and met with local political leaders.
Since it was launched in 2009, the annual initiative has so far dispatched 1,800 youth ambassadors around the world to take part in volunteer activities and seminars and deliver cultural performances in the countries they visit, according to Wang.
The program was not held in 2020 and 2021 due to the COVID-19 pandemic.