Thai artist promotes Taiwan through comic doodles on Bangkok public transit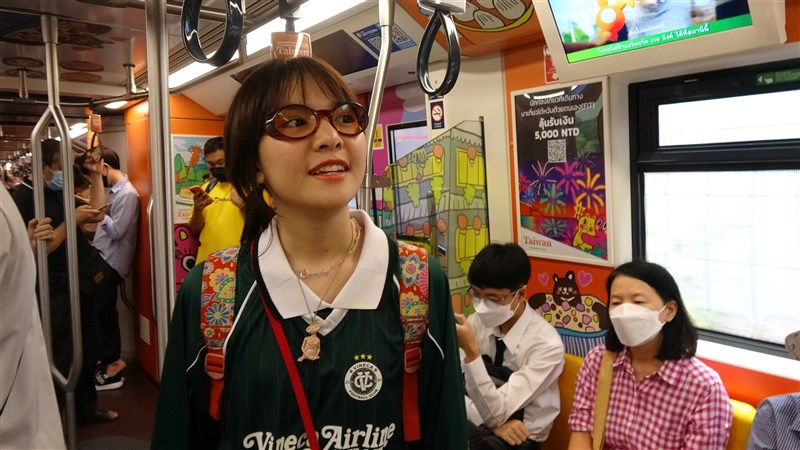 Bangkok, Sept. 30 (CNA) Those traveling on the Bangkok Mass Transit System (BTS Skytrain) or the city's bus network until the end of November might be lucky enough to catch a glimpse of doodles depicting all things Taiwan, such as tourist hotspots and popular street foods.
Doodles include images of a pair of Formosan bears travelling to see sights like the giant Buddha statue in Fo Guang Shan Monastery in Kaohsiung, and sampling foods such as the notorious stinky tofu.
The creations are by Thai illustrator Rasika Saiseang, better known by her pen name "Yeedin," and were commissioned by the Taiwan Tourism Administration branch in Bangkok in a bid to attract more Thai visitors to the island nation.
Statistics compiled by the administration showed that 414,000 Thai nationals visited Taiwan in 2019. As of July 2023, 217,200 Thai tourists had visited the country and the goal is to attract a total of 320,000 visitors by the end of this year.
Doodling attractions
Yeedin was invited to Taiwan in early June this year to gather inspiration for her doodles. She visited places like Jiufen in New Taipei, Taitung's Hot Air Balloon Festival, and Qingjing Farm in Nantou.
Speaking to CNA, Yeedin said Jiufen was her favorite place because it was filled with stories and stunning scenery.
As an artist, the Thai illustrator added, she also loved Treasure Hill Artist Village and Songshan Cultural and Creative Park in Taipei because they give artists a space to be creative.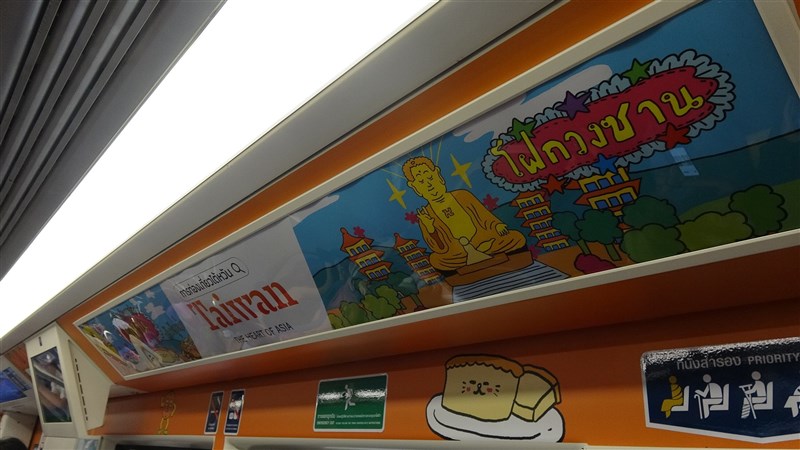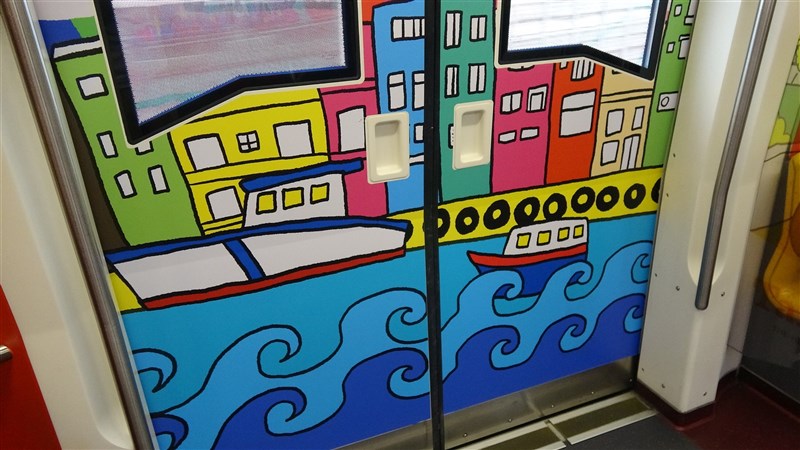 The illustrator was also impressed with the capital city, calling it "cute." She added that there were lots of pavements and that it was very clean.
Yeedin said more and more Thai nationals have been visiting Taiwan recently and that she regularly heard people speaking Thai during her June trip.
She said people from Thailand want to visit Taiwan because the country is convenient and relaxing, with plenty of places to shop and visit.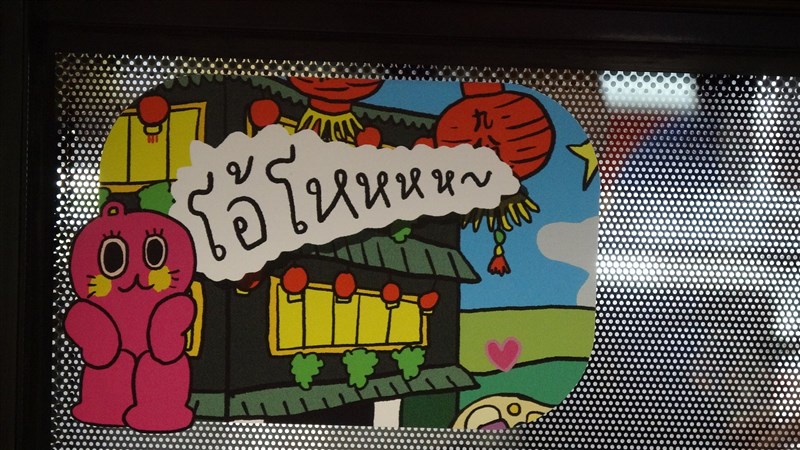 Yeedin added that most tourists from Thailand tend to visit landmarks such as Taipei 101 and eat in coffee shops, which inspired her to want to showcase parts of Taiwan that are not as well known.
"I want to present locations that are not very well known to the people of Thailand," she said. "I want more people to know about Taiwan."