Concert to celebrate Taiwan's Golden Horse film awards being streamed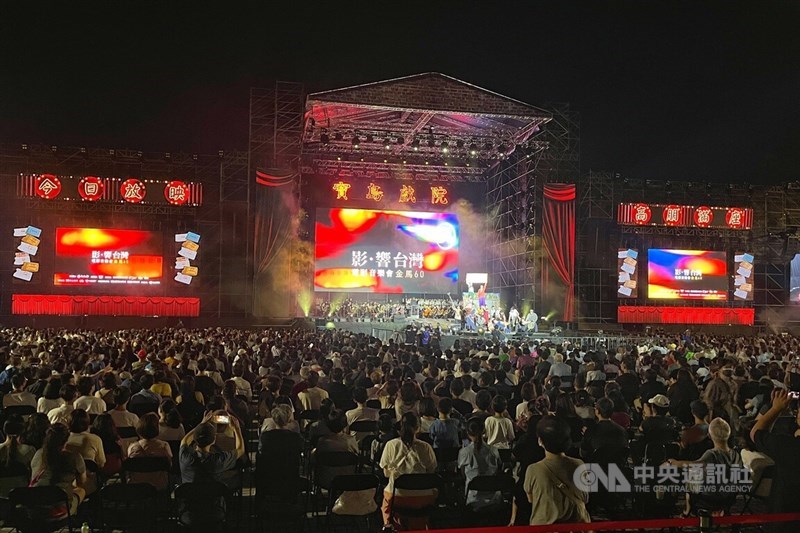 Taipei, Sept. 23 (CNA) A free concert will be held in Taipei on Saturday to celebrate the 60th anniversary of Taiwan's Golden Horse Awards, the top film awards in the Chinese-speaking world, and will be live streamed, according to the organizers.

Twenty singers and groups accompanied by the Kaohsiung Symphony Orchestra conducted by Yang Chih-chin (楊智欽) will perform music from 60 movies in the concert, which begins at 7 p.m. Saturday in the plaza between the National Theater and Concert Hall in Taipei.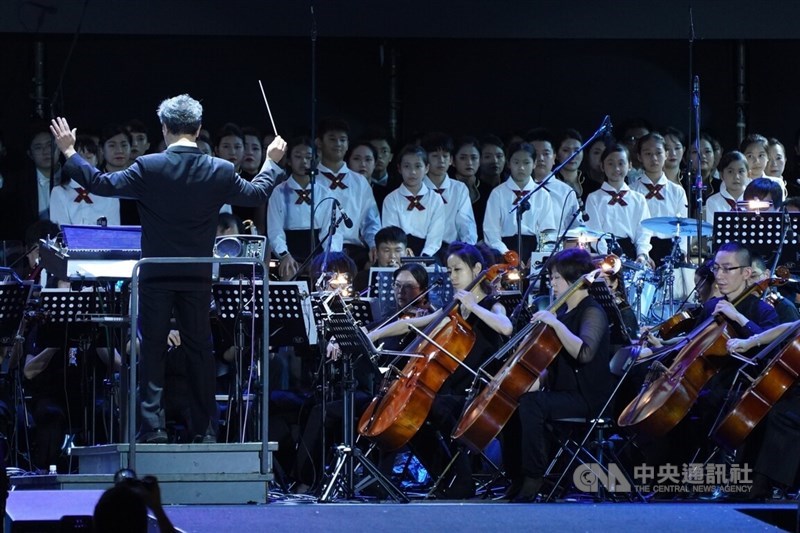 Source: General Association of Chinese Culture
The concert's organizers -- the Ministry of Culture and the General Association of Chinese Culture -- will stream the event online through their YouTube channel or Facebook page, as well as the Public Television Service-run Taiwan Plus.
Another free concert will be staged at the same location on Sunday beginning at 6 p.m. but will not be broadcast, according to the organizers.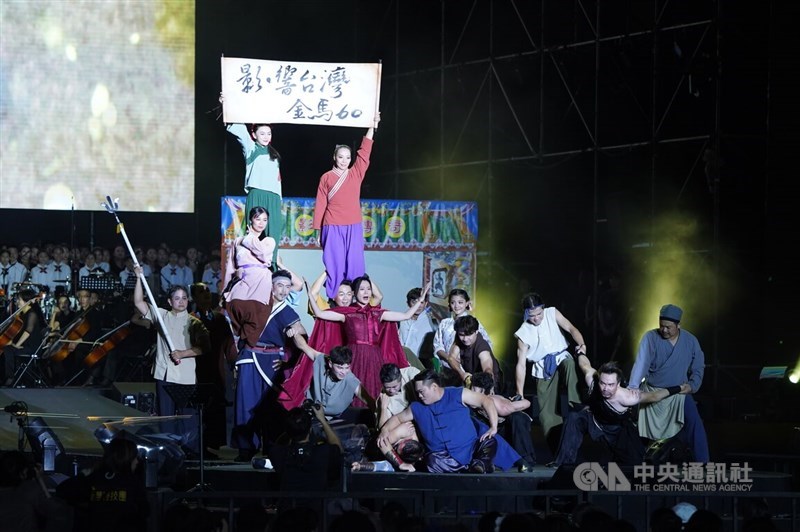 Meanwhile, the opening and closing films for this year's film festival, to be held Nov. 9-26, were announced on Aug. 30 by the organizer of the film awards, the Taipei Golden Horse Film Festival Executive Committee.

The opening films include a new work by Chong Keat-aun (張吉安) from Malaysia, who won the 2020 Golden Horse award for best new director.

Titled "Snow in Midsummer" (五月雪), the film looks back at the racial riots that broke out on May 13, 1969 in Kuala Lumpur.

It won Chong "special mention dedicated to a multidisciplinary artist" on Sept. 8, after making its world premiere during the 80th Venice International Film Festival.

The other opening film is "Be with Me" (車頂上的玄天上帝), the feature film directorial debut of two-time Golden Horse art direction award winner Hwarng Wern-ying (黃文英), according to the committee.

Hwarng wrote the script based on her family history of over 100 years, with the main character being an art director who goes back to her hometown of Chiayi because of her ill father and has memories of her grandfather triggered while she is there.

The closing film will be "Tales of Taipei" (愛情城事), "a heartfelt piece" that tells 10 stories of Taipei streets, people and communities shot by 10 directors from across the globe, including Chong, according to the Taiwan Creative Content Agency, which is helping promote the film globally.

The nominees of the 60th Golden Horse Awards will be announced on Oct. 3, while the awards ceremony will be held in Taipei on Nov. 25, the committee said.