FEATURE
/
Pioneering traveler recalls Taiwan as highlight of 10-year flightless odyssey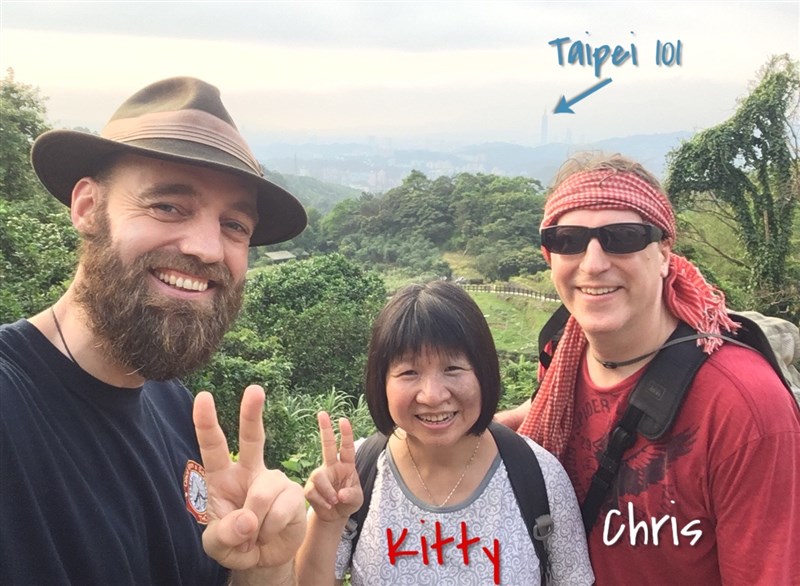 By Chung Yu-chen, CNA staff reporter
For Torbjørn Pedersen, who recently completed a 10-year odyssey to set foot in all of the world's 203 countries and territories without flying, a week spent soaking up the sights and hospitality of Taiwan was "definitely a highlight."
"When I was in Taiwan, I was trying to deal with the logistics and the bureaucracy and get everything ready, but also had some wonderful experiences," Pedersen told CNA in a recent interview.
Known as "Thor" to his followers on social media, the 44-year-old wrapped up his pioneering journey on July 26, when he set sail from the Maldives and returned to his native Denmark for the first time since 2013.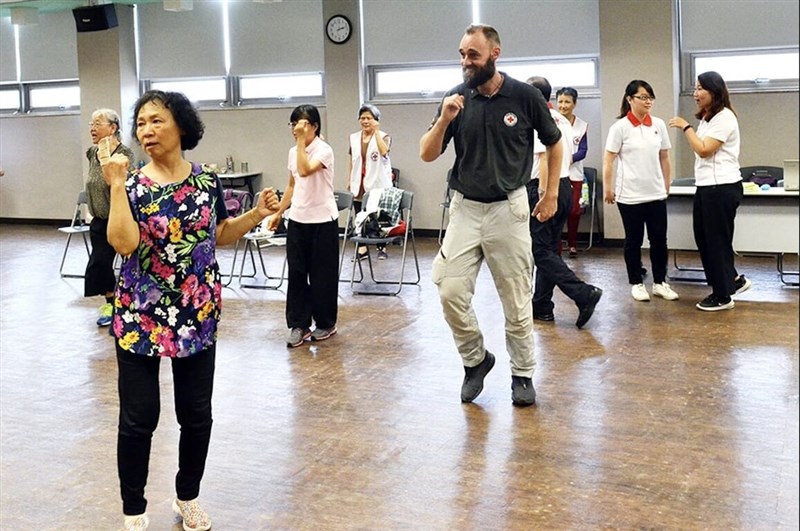 Nearly three years earlier, on April 26, 2019, Pedersen had disembarked at the Port of Kaohsiung after sailed from Japan on board the "ALS Vesta."
He had been traveling for 2,031 days, ticking off 179 countries from his list along the way, en route to a country a friend cheekily described as "like China, but nicer," Pedersen said.
Pedersen himself compared Taiwan to a soup made from a mishmash of cultural influences.
"A bit of China, a touch of Japan, a sprinkle of the U.S. Let it boil for a while, with occasional stirring. Don't forget to add some sea salt and a lot of island mentality, too. Serve with a bunch of colonial interference and plenty of tropical fruit."
Pedersen's itinerary during his seven days in Taiwan reflected the island's motley history, with visits to the Spanish-built Fort Santo Domingo in Tamsui; Mackay Medical College, founded by Canadian missionary George Leslie Mackay, as well as Lungshan Temple and Taipei's famous night markets.
The Danish journeyer said he also found time to take in some of Taiwan's natural wonders, including the "unique" Laomei Algal Reef during a drive along the island's north coast and calla lilies in Taipei's Yangmingshan National Park.
Another highlight for Pedersen was Taiwan's multifunctional convenience stores.
Unlike in his home country, Pedersen said he found Taiwan's convenience stores to be "really practical" places that went beyond the usual offerings of snacks and drinks by allowing customers to "buy tickets, pay your bills and get copies."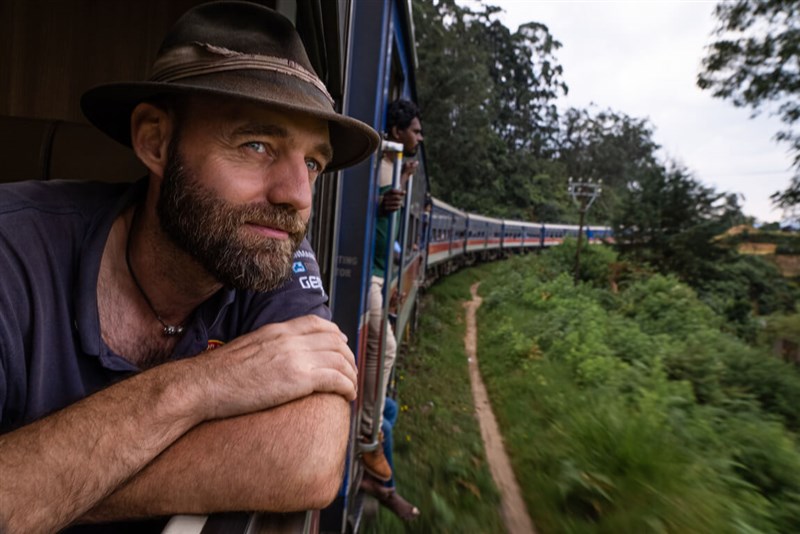 When Pedersen left Taiwan on May 2nd, 2019, he had intended to power through the remaining stops of what was initially mapped out as a months-long expedition, but the COVID-19 pandemic left him grounded in Hong Kong for two years at the beginning of 2020.
However, Pedersen said, the unexpected sojourn proved a blessing in disguise, allowing him to work for an extended period and save up funds for the next leg of his journey.
Contrary to expectations, it was far from the most demoralizing period of his decadelong quest.
For Pedersen, that ignominious title goes to his struggles with bureaucracy in September 2015 while trying to cross from Cameroon into neighboring Gabon.
"When the pandemic struck, I had a reason to give up every day, but the time when I came so close to giving up was in Central Africa."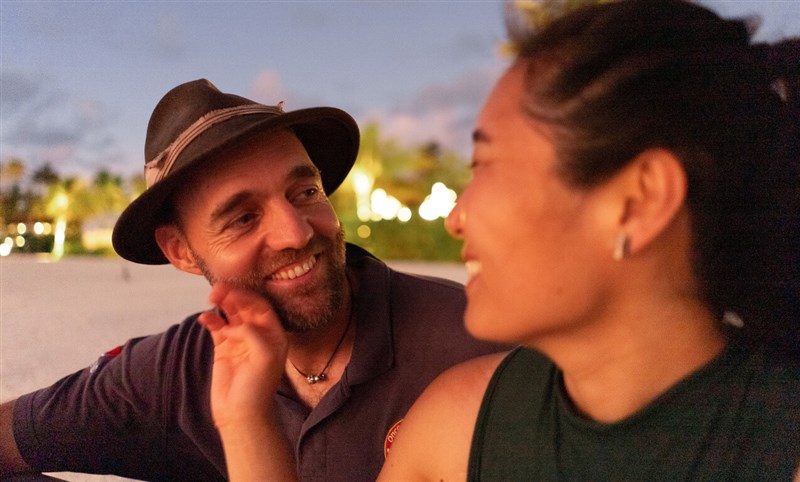 After failing in his first attempt to enter Gabon, Pedersen made a four-day round trip back to Cameroon's capital Yaoundé to apply for extra paperwork - only to be denied again at the border.
"My head was down between my knees and I said okay, I want to go home. I don't care. Nobody cares. I'm tired. I'm mentally tired. I'm physically tired and I'm in pain."
Pedersen said he was ready to call it quits, when he caught sight of the motorcycle taxi driver who had taken him to the border the first time, Abul Karim.
Despite a language barrier, Karim invited him to hop on and took him to a nearby tea house, where he drank in the local flavors and the warm hospitality of his Cameroonian host, Pedersen said.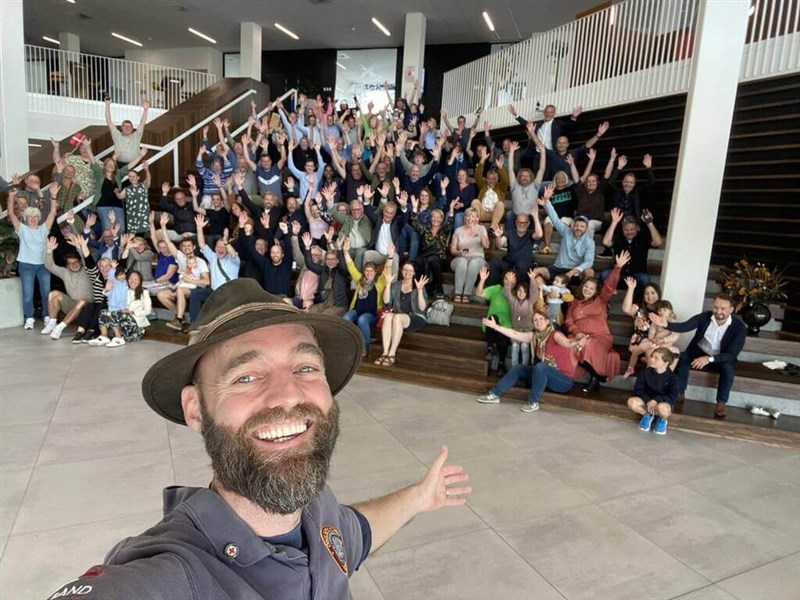 Pedersen credits this serendipitous reacquaintance with convincing him to soldier on, and within a few days, he successfully made it into Gabon.
Almost eight years later, Pedersen sailed back to Denmark from the Maldives, bringing an end to a journey that started on Oct. 10, 2013.
With his journey now complete, Pedersen said he is looking forward to starting life as a public speaker, and reconnecting with friends and family, especially his wife, whom he married in an online ceremony while in Hong Kong.
"For most of my life, I found that I was born too late. I was born into a world where all the great discoveries had already been done. They [The pioneers] had already gone to the North Pole and the South Pole and the top of the highest mountains, in the deepest seas, inside that dark forest and followed the longest rivers of the continents. There was nothing left for me - but there was this challenge."
Enditem/ASG
View All