PHOTO ESSAY
/
Taiwan artists brandish green credentials at New York show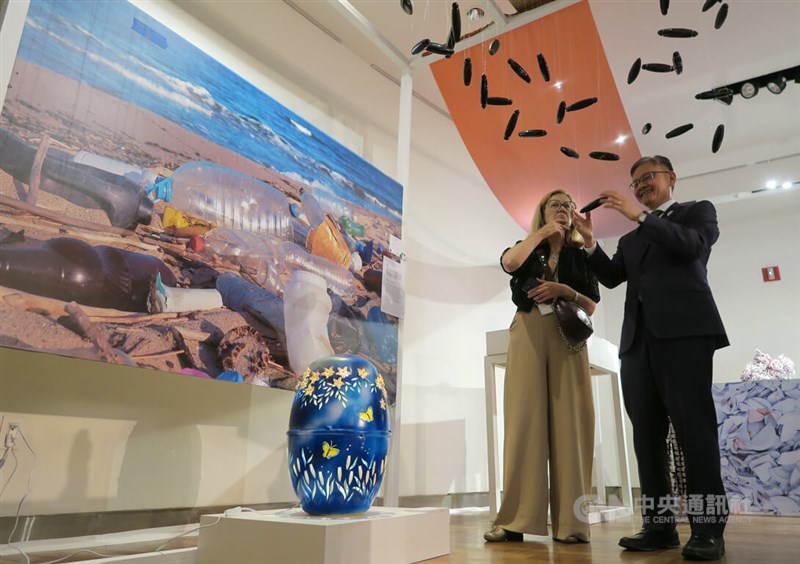 New York, June 9 (CNA) More than 20 works forged by 42 Taiwanese artists that fuse environmental consciousness with artistic craftsmanship are currently on display in New York, according to the National Taiwan Craft Research and Development Institute.
The exhibition, organized by the institute and called "Homeland -- Relationship of Taiwan Green Craft," is being held at the Taipei Economic and Cultural Office in New York (TECO-NY) until June 27, a statement released by the institute said.
Among the artists displaying their works, Wu Kuan-liang (吳寬亮) transformed abandoned sea buoys and floats into painted lamps, key rings and piggy banks.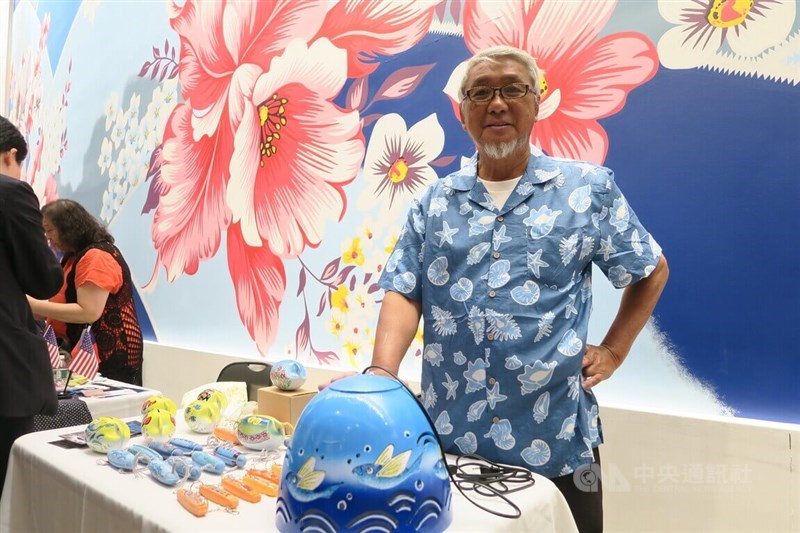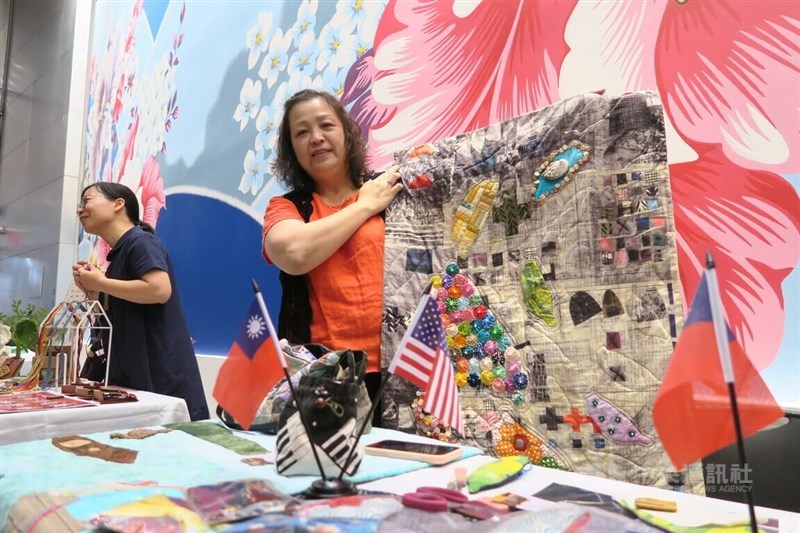 Another of the artists, Hung Pi-shui (洪碧穗) created Taiwan-themed patchworks and fragrant sachets made from discarded fabrics and clothes, while Ho Shiu-ling (何秀玲) crafted passport cases made of paper mulberry bulk and other plant-based pieces, the institute said.
The exhibition has been divided into three categories that illustrate how people interact with nature, their communities and their minds, said Chang Jen-chi (張仁吉), director of the institute.
The first section features works made from waste or natural materials, reflecting how Taiwanese artists balance their craft with the natural environment, while the second section highlights the extension of artistic creativity into local communities, Chang said.
A family reunion-themed round table and special table for making offerings in rituals being displayed in the third section symbolizes people's dialogues with their inner beings, Chang said.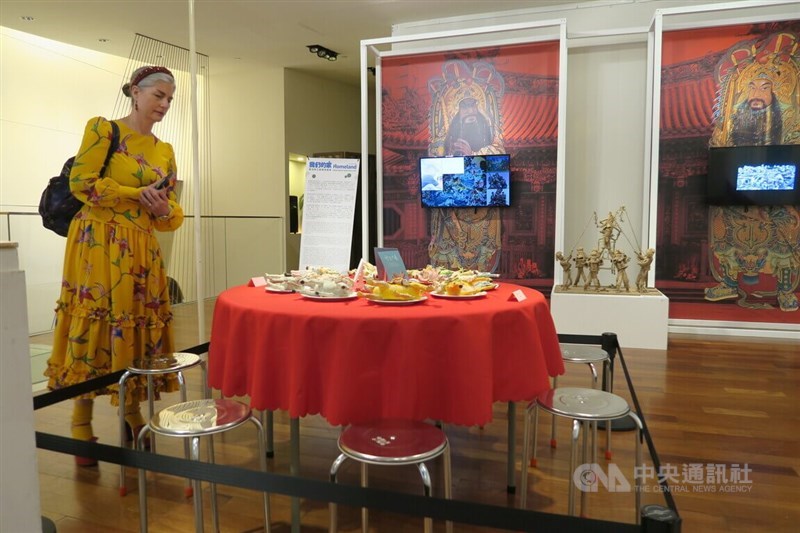 TECO-NY Director-General James K.J. Lee (李光章) said in a speech at the opening of the show that the world "Homeland" in the title stands not only for Taiwan but for the Earth, and he hoped the exhibition would raise environmental awareness among the show's visitors.
Wu, Hung and Ho will visit communities and campuses around the Greater New York area in the next three weeks to present their diverse artworks, the institute said.
View All