Theater professional Keng Yi-wei honored with Goethe Medal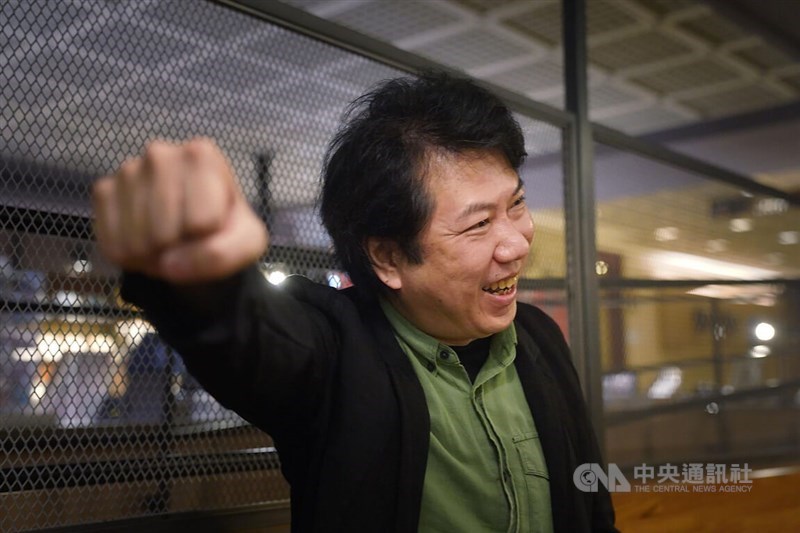 Taipei, June 2 (CNA) Theater professional Keng Yi-wei (耿一偉) has been awarded the Goethe Medal, becoming the first Taiwanese national to win the prestigious award that honors non-Germans for their promotion of German culture and language.
The prize, first awarded in 1955, is given out yearly by the Goethe-Institut, a non-profit German cultural association named after Johann Wolfgang von Goethe, who was a well-known German poet and statesman.
Germany has been a main source of inspiration to Keng throughout his career, particularly von Goethe's "citizen of the world" philosophy, he told CNA in an interview Thursday.
Keng added that it is easy for people around the world to overlook Taiwan, but that he hopes to improve the situation by actively committing himself to exploring different cultures, because he believes ultimately that will help others have a more comprehensive understanding of Taiwan.
Three recipients of the 2023 Goethe Medal were announced on May 31: Keng, film manager Gaga Chkheidze from Georgia, and the curatorial team of the OFF-Biennale from Hungary.
The winners are inspiring enablers and mediators, creating places where diverse perspectives intersect, Carola Lentz, the president of the Goethe-Institut noted.
Lentz hailed Keng as one of the most important initiators of cultural exchange in Taiwan, especially in his networking with Germany's theater scene.
Keng contributes as a curator, dramaturg, and translator to help promote a lively cultural exchange in Taiwan, especially in the performing arts, the institute said.
His contribution has greatly aided the development of the Taiwanese theater scene, particularly experimental theater, children's theater and theater for people with disabilities, it added.
Keng, born in 1969, began working in theater alongside his work as a writer in 1999 after returning to Taiwan from Hungary where he studied philosophy and non-verbal theater from 1997-1999.
The focus of his artistic work was and still is the promotion of German-Taiwanese cultural projects, the Goethe-Institut says.
His "Axis Taipei & International Collaboration" arts festival has helped Taipei become a creative center, he is the dramaturg at the National Kaohsiung Center for the Arts, and in 2023 he will be responsible for the Tainan Arts Festival, helping further expand access to German and international cultural content around the country, the institute added.