Ukraine's national symphony orchestra to perform in Taiwan in September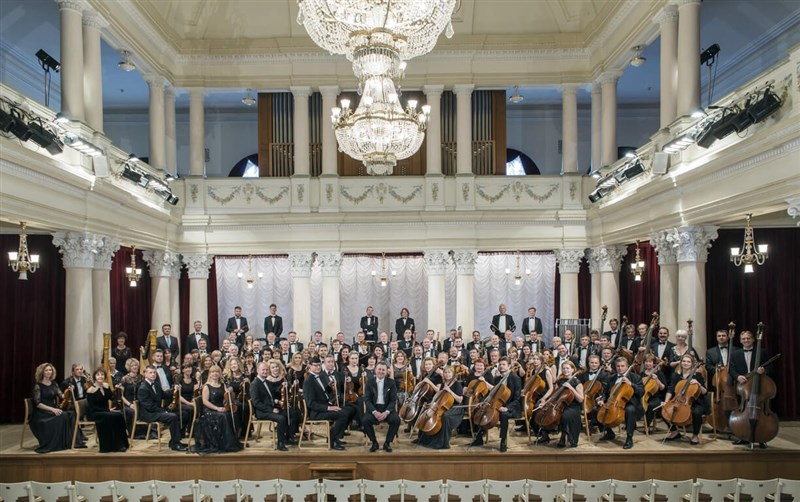 Taipei, May 31 (CNA) The National Symphony Orchestra of Ukraine will perform in Taiwan for the first time from Sept. 11-13, highlighting musicians and composers from the country, the presenter of the concerts said in a statement released on Wednesday.
The orchestra will put on a concert in Taichung, Kaohsiung and Taipei, all conducted by Volodymyr Sirenko, according to KHAM Inc., which presents the three concerts in Taiwan.
For the concerts scheduled at the National Taichung Theater Sept. 11 and at the National Concert Hall in Taipei on Sept. 13, the orchestra will perform Symphony No. 2 in G Major by Ukrainian composer Maxim Berezovsky, Piano Concerto No.4 by Ludwig van Beethoven, and Symphony No. 1 in E minor, op. 39 by Jean Sibelius, according to KHAM.
On Sept. 12, the orchestra will perform at the National Kaohsiung Center for the Arts, which locally known as Weiwuying, and will have a different setlist, including Piano Concerto No. 1 by Frederic Chopin, "Grazhyna" Symphonic Ballade by Ukrainian composer Boris Lyatoshynsky, and Mazeppa Symphonic Poem by Franz Liszt, according to KHAM.
All three concerts feature Ukrainian pianist Antonii Baryshevskyi, the first prize winner of the Arthur Rubinstein International Piano Master Competition in 2014, KHAM said.
When Russia launched its full-scale invasion of Ukraine on Feb. 24, 2022, the orchestra, founded in 1918, was forced to go on a break, but it resumed rehearsing and performing in April that year, according to KHAM.
In Ukraine, the orchestra would keep playing when air-raid sirens sounded to help people stay calm as they moved to air raid shelters, and now it is looking to bring the power of its performances to Taiwan and promote Ukrainian music through the concerts to audiences in Taiwan, KHAM added.